Our Roots
Founded in 1974, Quincy Recycle solves waste stream problems for manufacturers and other industrial customers. A relentless focus on efficiencies and providing bottom-line solutions for our customers has fueled our growth.
The solidly Midwestern roots of Quincy Recycle, based in the historic Mississippi River town of Quincy, IL, date back to the early 1970s. Keith Stokes, Bryan Stokes' father, was hired in 1974 by an absentee owner to manage the struggling company. Using his operations expertise, Keith pulled the company out of debt and eventually purchased the business in 1976.
At that time, Quincy Recycle served customers within a 100-mile radius from one facility, venturing as far south as St. Louis. However, servicing box manufacturers in the local area made up the bulk of Quincy Recycle's customer base. Bryan grew up working in the family business and says, "I saw firsthand that survival required a great operations guy, in this case, my father."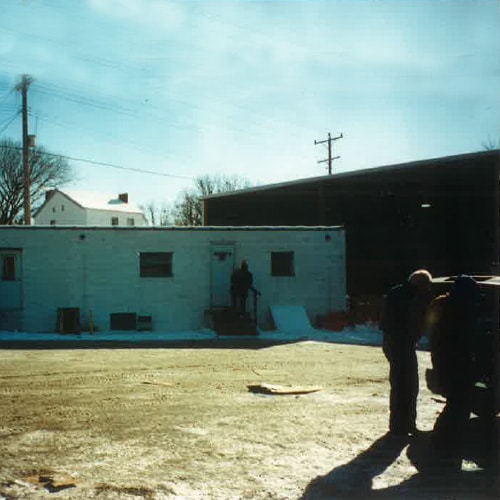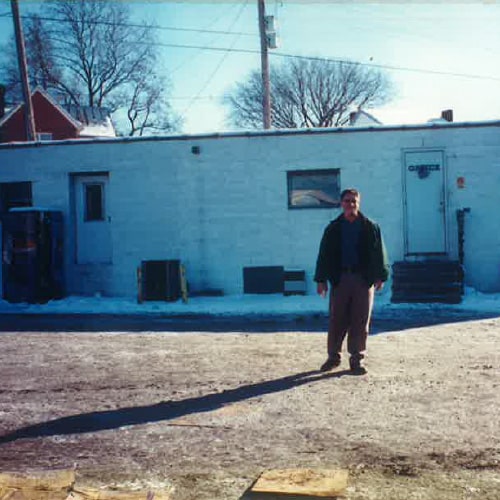 Early Days
A key piece of Quincy Recycle's business portfolio dates from those early days. In 1978, Charlie Stuedle was hired away from PCA (Packaging Corp. of America) to provide "a really important introduction to the brokerage business model and to jump-start Quincy Recycle's North American Brokerage Services," Bryan says.
Living with a bird's eye view of the recycling industry from 1976 to 1995 has given Bryan a historical perspective. "The challenges were much different and far greater for owners like my dad, particularly in the late '70s to early '80s. Pricing was low and stayed low. It really wasn't until the mid-1990s that the tide began to turn, and supply and demand became more global with the opening of markets in Asia. From 1994 to 1995, there was a surge in demand – more uses were being found for recycled materials and that lifted everybody's boat. But it's essential to understand that collection will always far exceed demand in this country," Bryan says, "and we really need the markets in China, India and Mexico."
New Beginnings
With the new millennium, Quincy Recycle's fresh identity was taking shape, and team building was paramount. "We recognized the strength of our B2B recycling services and we needed talent in the area of operations to support our growth," Bryan says.
Shredding technology became a strategic tool for Quincy Recycle after a small supplier came to the company in 2001 with a destruction need. "This customer demand was a wake-up call for us," Bryan says. "In order to secure more sought-after material, we were going to have to handle the challenging stuff or leave opportunities on the table," Bryan continues, "and this was a defining insight for Quincy Recycle."
Quincy Recycle began designing custom service offerings around its shredding capabilities after taking delivery of the company's first Cresswood "Destroyer" Shredder, an HF-7860-100, in 2003. "An ongoing project here at Quincy Recycle is to really listen to our material vendors and to provide the value that they want and need," Bryan says. "Quality of output and uniformity of particle sizes are essential for our markets, and we also wanted to optimize our loads and drive out costs by densifying bales."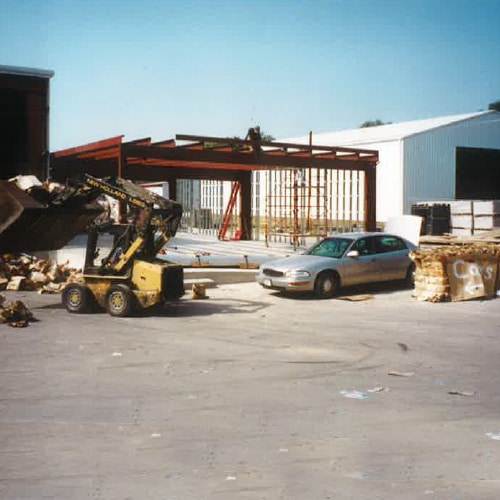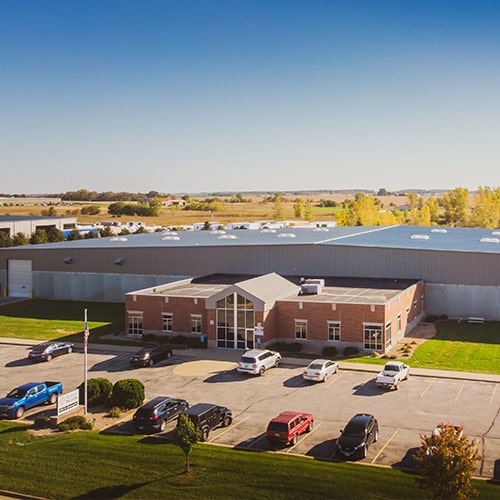 Looking Forward
As the pace of growth accelerated, Quincy Recycle's corporate culture evolved, and the company fine-tuned its sales efforts to meet new customer requirements. Bryan credits the concept of sustainability for changing the mindset. "It opened our minds and encouraged us to ask deeper questions; we all became better at our jobs," he says. "I can honestly say that sustainability has fueled the fire of our success and that it's hard to exaggerate the impact on Quincy Recycle's business of adopting sustainable strategies. Basically, our focus is on listening to what our partners want to accomplish with sustainability and then on delivering a solution that meets their goals," Bryan says.
Quincy Recycle is an aggressively growing company with a commitment to tackling the challenging projects that bring value to our suppliers and customers.