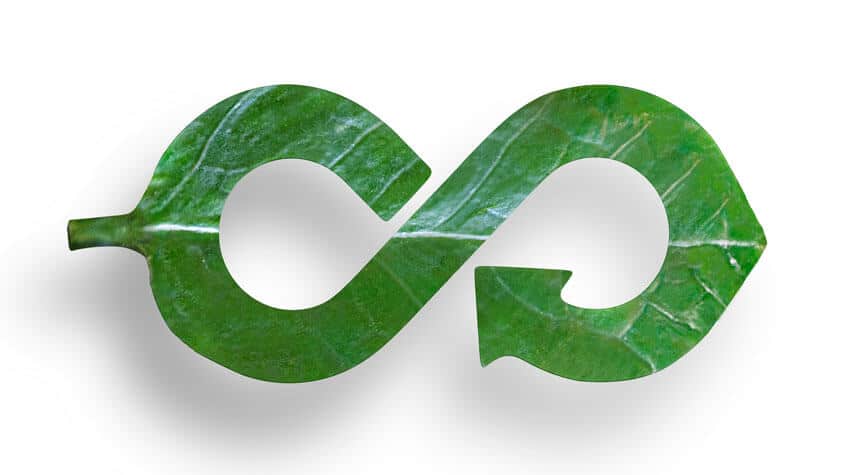 Closed Loop Economy: What does it mean and how does it work?
If you're not already thinking about how your company can start integrating into the closed-loop economy model, you're behind the curve.
Commonly referred to as the "circular economy", this increasingly popular framework for the procurement, creation, and consumption of goods and materials is estimated to be worth $4.5 trillion globally by 2030. On a micro-level, the methodical transition to a closed-loop supply chain could provide your business with substantial long-term savings, less reliance on external suppliers, a positive public perception, and increased customer loyalty. On a macro level, the closed-loop economic model can increase jobs and innovation, the security of raw material supply, consumer savings, and reduce damaging pressures on the environment.
Before diving into the details of how this modern economic framework for increased commercial sustainability and efficiency works, let's gain a clear understanding of what the closed-loop economic model is.
What is a closed-loop economy?
Whether the term you've heard is closed-loop economy, circular economy, closed-loop supply chain, or closed-loop system – it's all essentially describing the same thing.
A closed-loop economy is an economic model in which no waste is generated; everything is shared, repaired, reused, or recycled. What would traditionally be considered "waste" is instead turned into a valuable resource for the creation of something new.

How the closed-loop economy works
A closed-loop economy is essentially the result of multiple companies operating on a closed-loop supply chain. This requires an intelligent reimagining of how products (and packaging) are designed, manufactured, sold, refurbished, and recycled. At Quincy Recycle, we have a large nationwide recycling and reuse network, so we are constantly buying and selling recycled materials for businesses across the nation. When more businesses join the network loop, more material is saved, and costs are reduced even further.
Right now, most companies operate according to the linear economy model. Raw materials are extracted and then supplied to manufacturers for the design and creation of products. These products are then consumed and disposed of by other companies or individuals. Most material is wasted, little is saved. Then, this finite process starts over from square one (as long as there is access to more raw materials).
On the other hand, the closed-loop circular economy is, well, a circle. It has no end, and therefore it has no waste. After consumption, the materials are collected and reprocessed into raw materials that are ready for manufacturing.
The big benefit of circular economies
Large consumer goods companies are beginning to realize that if they develop these circular supply chains, they can reduce manufacturing costs and provide consumers with more sustainable products. Also, governments are noticing how local recycling and closed-loop economies reduce municipal waste budgets, generate revenue, and drive local job creation.
By starting the transitions to a closed-loop economy now, you'll have an advantage over your competition, serve as a model in your industry, and perhaps even help shape future regulation.
How to get started in the closed-loop economy
Quincy Recycle is expertly equipped to help organizations shift toward the closed-loop economic model. First, we will provide a detailed zero-waste audit outlining current processes and areas for opportunity. Then, we work hand-in-hand with you to develop a closed-loop plan that meets your unique goals. With over 45 years of experience, Quincy Recycle is the trusted partner you want in your transition to the closed-loop economic model. Together, we can align the interests of individuals, municipalities, industry, and the environment we all share.
Don't forget to subscribe to our blog for the latest in industry news, commercial sustainability information, employee spotlights, and more!