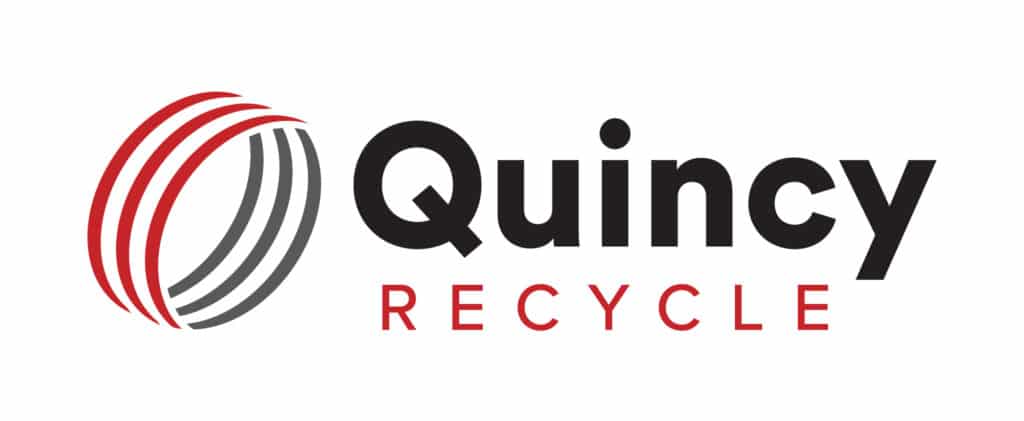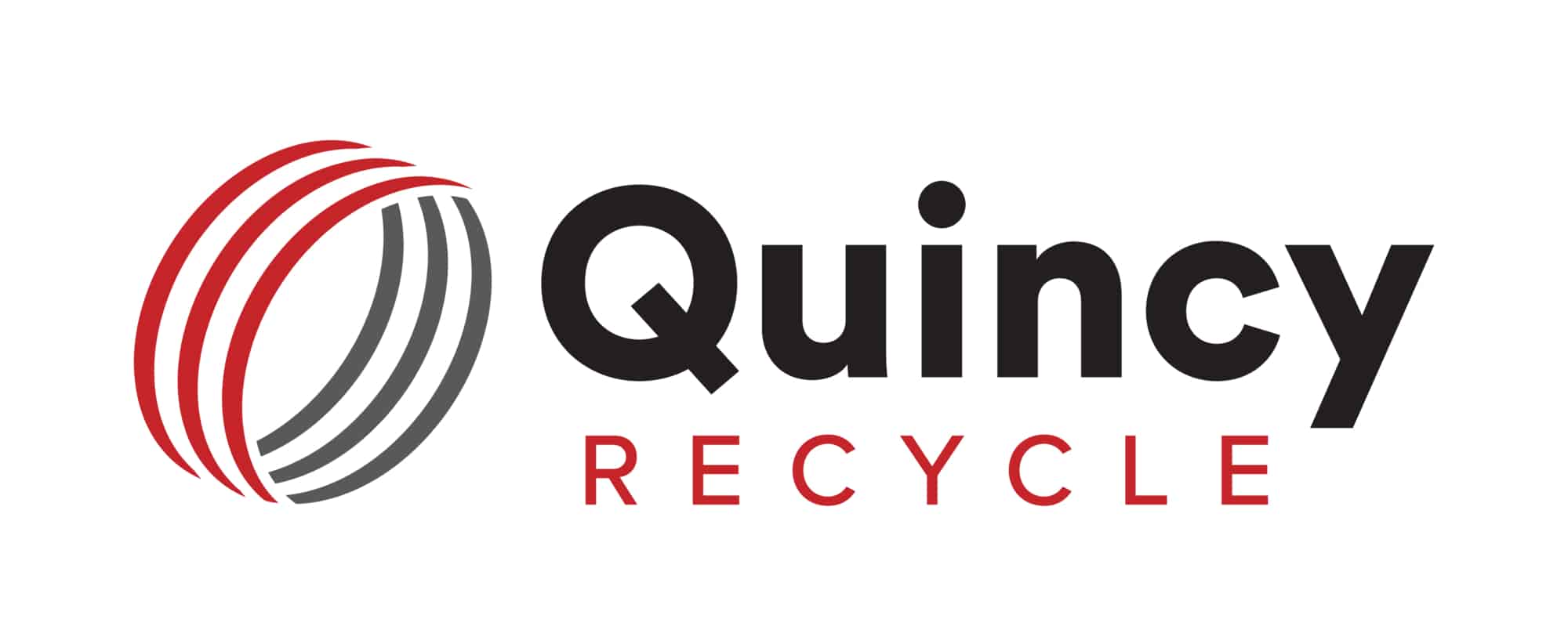 Employee Spotlight: Kristy Hamilton
If you are a regular reader of our blog then you already know how passionate we are about recycling. You also already know that we love educating everyone on ways to reuse and identify more sustainable solutions for their waste stream. Well, one of the key components to making what we do possible is our people. Without the team here at Quincy Recycle, we simply could not do what we do. So, today we're going to shine the spotlight on one of our amazing employees and do a bit of bragging. Meet Kristy Hamilton!
Located in our Alsip, IL facility, Kristy currently serves as a Sales Coordinator and has been with the company for 7 years. She's worn a few different hats during her time here but whatever she does, she works tirelessly to find creative ways to help solve waste stream problems for our partners.
Committed to our core values
We created our core values because we believe in creating a culture that is focused on engagement and where everyone works together towards a common goal. Our core values define who we are and shape the way we do business.
Quincy Recycle's Core Values:
Kristy does an amazing job of living out our company's core values every day. In her current role, she gets to focus heavily on Create Innovative Solutions and Be Courageous & Try It! And, now more than ever, we're challenging our entire team to think outside the box and find new and innovative ways to help our partners achieve their waste reduction goals.
Let's learn a little more about Kristy!
1. What does a typical day at work look like for you?
There is never a dull moment! I spend most of my day planning shipments and deliveries for our vendors and customers on the Brokerage side of the business. I work very closely with our Sales team and together we strive to provide the best possible customer experience. Coordinating collections & logistics, as well as Vendor and Customer communication are also major aspects of my daily tasks.
2. What is your favorite part about working at Quincy Recycle?
My favorite part of working for Quincy Recycle would have to be the people. I work with the best of the best! It is truly rewarding to do a job that you love with people who are eager to help you grow and support you.
3. How would you describe the culture at Quincy Recycle?
The best way to describe the culture at Quincy Recycle is Family! We each do everything in our power to support and encourage one another. We celebrate victories and work through tough days together. One team, one dream.
4. What is one thing you'd like prospective employees to know about the company?
Prospective employees should know that Quincy Recycle stands by its outstanding set of core values. We are dynamic, innovative, and enjoy coming to work each day.
5. When you are not at work, how would we find you spending your free time?
I enjoy spending my free time with my kids and husband. We enjoy live music, baseball, taking long walks, or grabbing a bite to eat at our favorite restaurant.
BONUS QUESTION: Is there anything else you'd like to share?
I am very blessed to work for Quincy Recycle.
We love our team!
We couldn't be happier to have Kristy on our team. Creating a strong and positive culture is something we have been very committed to over the years and seeing employees like Kristy fully embrace our core values is, well, awesome!
"Kristy starts each day with a positive attitude and sets the tone for the entire office. She works hard, is dedicated, can multi-task well, and is always looking out for the greater good of the company. Creating and maintaining our culture only works because of employees like Kristy and we are grateful to have her on our team." — John Danker (General Manager, Alsip, IL)
Strong relationships are what help drive our business and that starts right here with our team. We've said before and we'll say it again – our team is the best!
Are you interested in learning more about Quincy Recycle?
Check out our About Us page for company background and our Careers page for information on how to join our team.
Be sure to subscribe to our blog for the latest in industry news, recycling trends, and more employee spotlights!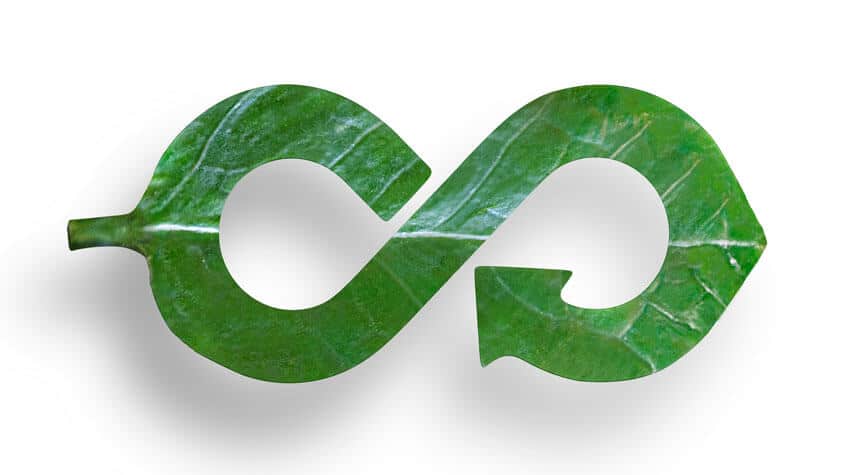 Closed Loop Economy: What does it mean and how does it work?
If you're not already thinking about how your company can start integrating into the closed-loop economy model, you're behind the curve.
Commonly referred to as the "circular economy", this increasingly popular framework for the procurement, creation, and consumption of goods and materials is estimated to be worth $4.5 trillion globally by 2030. On a micro-level, the methodical transition to a closed-loop supply chain could provide your business with substantial long-term savings, less reliance on external suppliers, a positive public perception, and increased customer loyalty. On a macro level, the closed-loop economic model can increase jobs and innovation, the security of raw material supply, consumer savings, and reduce damaging pressures on the environment.
Before diving into the details of how this modern economic framework for increased commercial sustainability and efficiency works, let's gain a clear understanding of what the closed-loop economic model is.
What is a closed-loop economy?
Whether the term you've heard is closed-loop economy, circular economy, closed-loop supply chain, or closed-loop system – it's all essentially describing the same thing.
A closed-loop economy is an economic model in which no waste is generated; everything is shared, repaired, reused, or recycled. What would traditionally be considered "waste" is instead turned into a valuable resource for the creation of something new.

How the closed-loop economy works
A closed-loop economy is essentially the result of multiple companies operating on a closed-loop supply chain. This requires an intelligent reimagining of how products (and packaging) are designed, manufactured, sold, refurbished, and recycled. At Quincy Recycle, we have a large nationwide recycling and reuse network, so we are constantly buying and selling recycled materials for businesses across the nation. When more businesses join the network loop, more material is saved, and costs are reduced even further.
Right now, most companies operate according to the linear economy model. Raw materials are extracted and then supplied to manufacturers for the design and creation of products. These products are then consumed and disposed of by other companies or individuals. Most material is wasted, little is saved. Then, this finite process starts over from square one (as long as there is access to more raw materials).
On the other hand, the closed-loop circular economy is, well, a circle. It has no end, and therefore it has no waste. After consumption, the materials are collected and reprocessed into raw materials that are ready for manufacturing.
The big benefit of circular economies
Large consumer goods companies are beginning to realize that if they develop these circular supply chains, they can reduce manufacturing costs and provide consumers with more sustainable products. Also, governments are noticing how local recycling and closed-loop economies reduce municipal waste budgets, generate revenue, and drive local job creation.
By starting the transitions to a closed-loop economy now, you'll have an advantage over your competition, serve as a model in your industry, and perhaps even help shape future regulation.
How to get started in the closed-loop economy
Quincy Recycle is expertly equipped to help organizations shift toward the closed-loop economic model. First, we will provide a detailed zero-waste audit outlining current processes and areas for opportunity. Then, we work hand-in-hand with you to develop a closed-loop plan that meets your unique goals. With over 45 years of experience, Quincy Recycle is the trusted partner you want in your transition to the closed-loop economic model. Together, we can align the interests of individuals, municipalities, industry, and the environment we all share.
Don't forget to subscribe to our blog for the latest in industry news, commercial sustainability information, employee spotlights, and more!

Searching for Product Destruction Companies? Ask These 5 Important Questions
If you're looking at different product destruction companies, there are a handful of key questions you should ask to determine which is the best fit for your needs.
First, let's get a clear understanding of why product destruction services are important.
Why are product destruction services needed?
Whether it's excess, obsolete, or proprietary products – packaging with a misprinted logo, faulty food products, or unwanted branded items of any kind – product destruction services are a smart way for businesses of all types to tactfully dissociate their brand from an unwanted product or material. When done properly, this important service allows businesses to better protect their market share, manage liability, and ensure airtight brand protection.
At Quincy Recycle, we've handled production destruction for everything from holiday candy wrappers and soap to diapers, office furniture, medical devices, and even jars of mayonnaise (because nobody wants green mayonnaise).
Can't I just send those products to the landfill?
Think you can just dump that product or packaging in the trash and forget about it? Not so fast. By simply disposing at a landfill, you run the risk of that product getting into the wrong hands. And it just takes one incident to completely reshape how customers and stakeholders view your brand and business operations. The assurance you get from trustworthy, certified product destruction is invaluable for your brand image and future marketplace endeavors.
Now that you know how critical secure product destruction services are, here are the 5 most important questions you should ask product destruction companies before trusting them with your priceless reputation.
1. Does the product destruction company provide a letter of destruction with every job?
When you hire a product destruction company, you need (and deserve) to know that the job was done fully and properly. There is no room for loose ends. A letter of destruction is documented proof that the job was done according to your exact requirements. This holds the product destruction company responsible and also protects you against third-party liability. At Quincy Recycle, we provide you with a certified letter of destruction for every job. In it, we tell you exactly when, where, and how your product was destroyed, as well as where the destroyed product went.
2. Do they also offer witness and recorded destruction execution?
Sometimes, additional measures are needed to unequivocally prove a product was properly destroyed. This could be in the form of a 3rd party witness being present for the destruction or having the entire destruction process videotaped. Whatever product destruction documentation measures your business needs, Quincy Recycle is ready to provide the exact level of transparency and documentation that you need to fully protect your brand.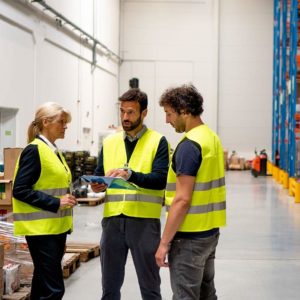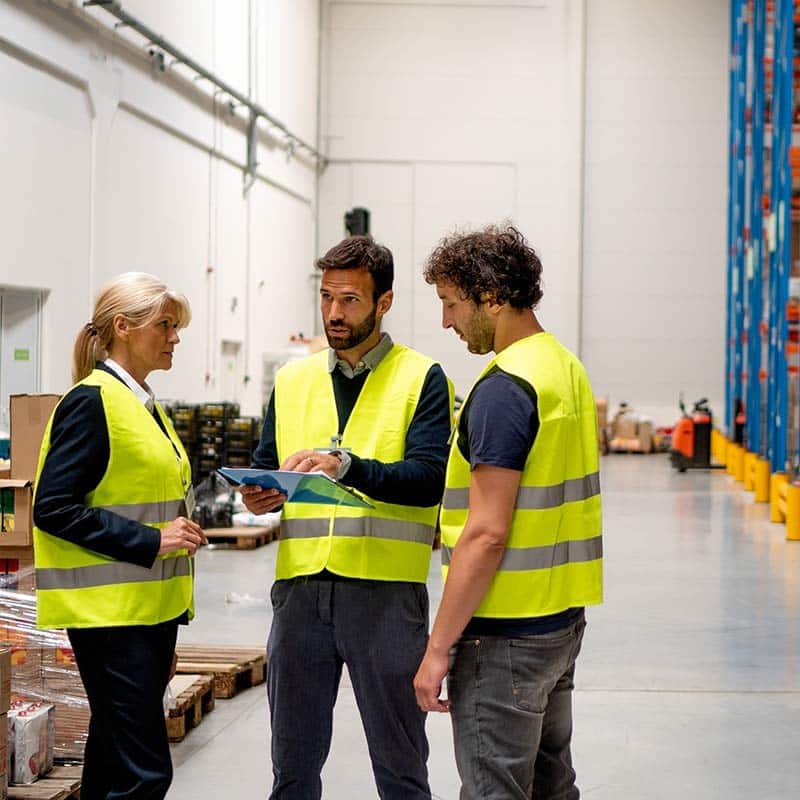 3. Do they offer custom services and alternatives to product destruction?
There is no one-size-fits-all solution to product destruction services. Instead, product destruction companies should seek to understand the unique needs of your business and tailor their services to ensure those needs are met. At Quincy Recycle, our team of friendly professionals works with you to develop a plan that fully addresses your unique needs and benefits you in the best way possible. We're happy to pick up right where another product destruction company left off, or we can help find alternative solutions for products that are no longer needed. This could mean finding new outlets to sell your destroyed or unwanted products and materials, potentially reducing costs and improving your impact on the earth.
4. Do they have a nationwide network and decades of experience?
In today's interconnected world, having access to a large nationwide network allows for a more rapid and cost-effective service. At Quincy Recycle we have the ability to provide secure product destruction services from coast to coast, all while maintaining centralized support and a single point of contact. Plus, with over 45 years of experience, you can rest assured that we have the knowledge and hands-on experience to professionally handle anything that comes our way. All in all, Quincy Recycle has the infrastructure and experience to effectively execute product destruction services all across the country.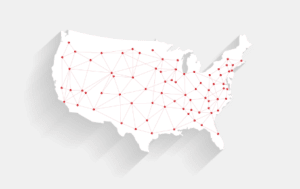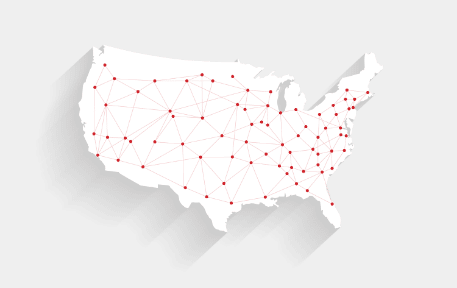 5. Do they act with integrity and put your brand's protection above all else?
It sounds simple, but this is truly the most important question to consider when choosing a product destruction company. Your reputation is on the line, so you need a company that will act with integrity and does the right thing at all times. At Quincy Recycle, we're a group of dedicated and integrity-filled individuals. In fact, one of our guiding core values here is "Act with Integrity". It's more than words on a wall; it's how we hire, how we train, and how we operate each and every day. We will always do the right thing over choosing short-term gain.
"The most important part for us is that trust is established and everyone's expectations are met. We listen carefully to customer needs and seek to understand their big-picture goals in order to be an effective and beneficial long-term partner."
– Justin Routh, Quincy Recycle St. Louis General Manager.
Start with a Conversation
The best way to gauge product destruction companies is to have a conversation and get a feel for the way they communicate and operate. If you're interested in a free product destruction consultation, give us a call. Together we'll create custom product destruction solutions that meet your unique needs and ensure your market share, liability, and brand identity are fully protected.
Don't forget to subscribe to our blog for the latest in industry news, product destruction information, employee spotlights, and more!
Recycling Week 2020 – Recovery is Within Reach
November 9th marks the start of National Recycling Week 2020 and it comes at a time when we could all use a bit of recovery. Emotional recovery, physical recovery, economic recovery, environmental recovery – the list goes on. So, it's only appropriate that the theme of Recycling Week 2020 is 'Recovery – A future beyond the bin'.
We get it. In a year filled with many unforeseen twists and turns, starting or improving a plan for reducing waste probably isn't at the top of your list. But, if you take a little time to understand the environmental and financial benefits of a custom waste reduction plan from Quincy Recycle, you'll find that recovery isn't only within reach – it's just plain smart.
Right now is the perfect opportunity to improve your recycling knowledge, build better recycling habits, and recover more waste in order to create a brighter future for yourself, your company, and your world. Quincy Recycle is here to help.
Keep waste out of landfills
First, the overall goal of Recycling Week 2020 is to keep waste out of landfills. Not only does landfill dumping cost you in the form of disposal fees, but it's also incredibly damaging to the environment. Take food waste as an example.
Food waste is one of the most common contributors to landfill waste. But when food scraps end up in landfills it produces methane. If this gas is not captured, a greenhouse gas 25 times more potent than C02 is released.
Also, once an item is in a landfill, its value is gone and all the energy that was used to make it must be used again to make more.
Landfill waste reduction solutions
Quincy Recycle provides two main solutions to keeping waste out of landfills, both of which can actually save you money. Whether you choose to partner with Quincy Recycle for waste stream solutions or not, these important practices can make a major difference at work and at home.
Reuse Materials
If possible, always try to reuse before recycling. This prevents the need for energy usage or other materials that are used in recycling equipment and the recycling process.
Quincy Recycle has a well-established nationwide network for buying and selling reuse products like Gaylord boxes, cardboard boxes, and plastic or fiber drums.
Recycle Correctly
If reuse is not viable, proper recycling is your next best option. Everything from paper and plastic to cardboard and metal can and should be recycled. Remember, items that contain liquids and food waste can't be recycled. However, Quincy Recycle works with food manufacturers to divert food byproduct waste and turn it into animal feed products and ingredients. Yep, even food waste can be recovered for a greater purpose.
When it comes to commercial and industrial recycling, Quincy Recycle offers comprehensive recycling and waste stream solutions that can help you achieve your environmental goals and maximize your bottom line.
This Recycling Week 2020 take a step towards recovery and find out what you can save by going green. It all starts with a conversation.
Ready to Recover?
We'd love to partner with your business! We have an expansive national network, so no matter where you are, we can help. Give us a call and together we'll design custom solutions to help achieve your recycling and sustainability goals.
Don't forget to subscribe to our blog for the latest in industry news, recycling trends, employee spotlights, and more!