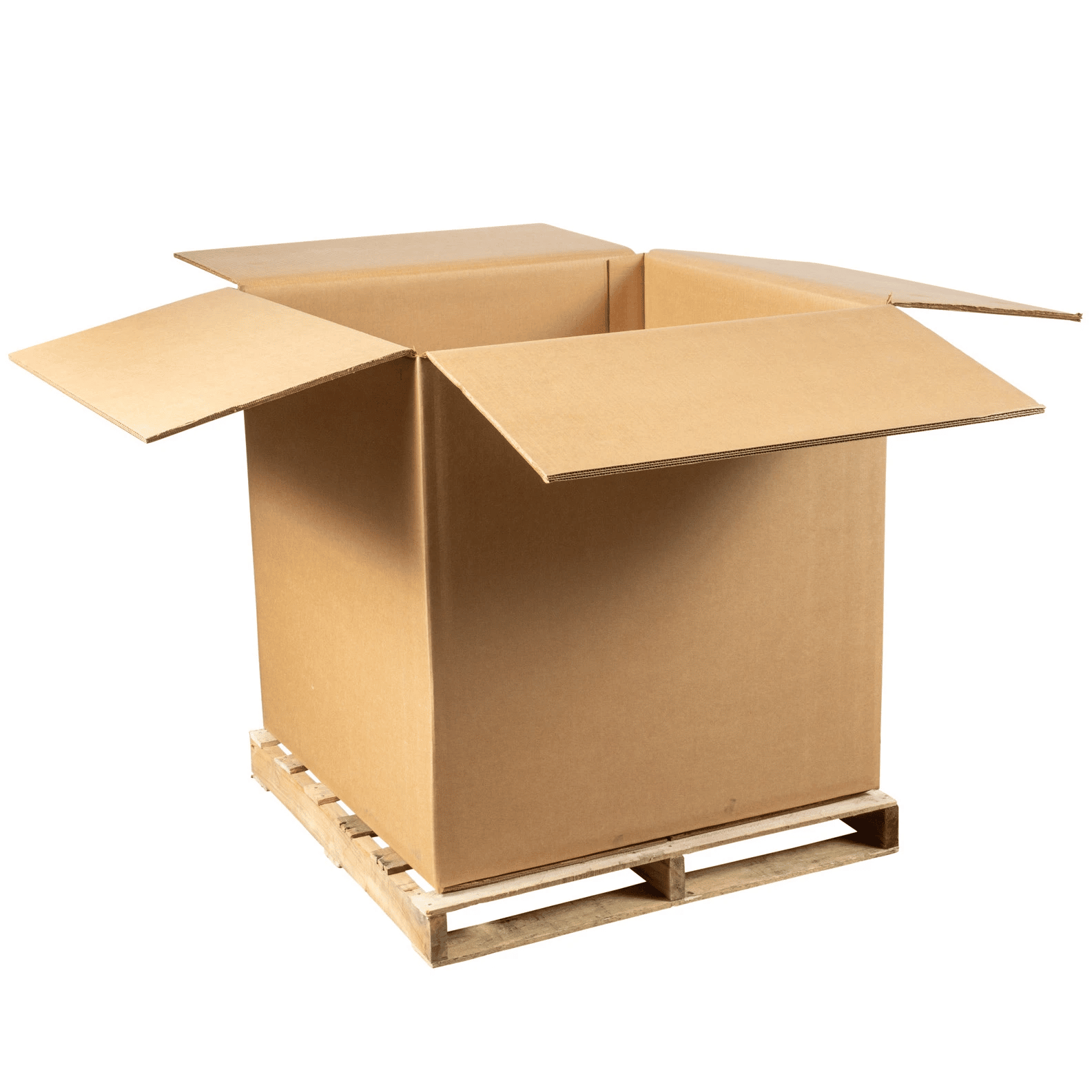 What's in a name? Boxes used in manufacturing sure do have a lot of them. You may hear them referred to as "pallet containers", "bulk boxes", "pallet boxes", "skid boxes", or "bulk bins". One of the most common and strangest names for a box used in manufacturing is "Gaylord box". An industry staple in the world of manufacturing, you may use this name everyday without knowing where it actually comes from.
The first Gaylord boxes were produced nearly 60 years ago, by The Gaylord Container Company which was originally based in St Louis; hence the name. Originally just one specific type of packing box, the term has evolved over time to encompass many different sizes of box products. There have been some buyouts and headquarter changes, but the company that founded the Gaylord box still exists today.
Gaylord boxes are a vital component to any manufacturing operation. So how would you feel if we told you that you were paying too much for yours? Or that you were costing your company a lot of money by throwing them out?
Well, you probably are.
These boxes can hold hundreds, even thousands of pounds of product. Corrugated cardboard is the star of the show, and makes them physically capable of withstanding intense weights and pressures. Corrugated cardboard is a fancy way of saying reinforced and strong paper products made to resist tears and take a few transit punches along the way.  Suffice it to say these boxes are basically indestructible. So why would anyone only use a box once?
In our one and done society, still usable and functional items are often put to pasture well before their true expiration date, and these boxes are no exception. Sure, you could keep paying $20-$30 for a new box every time you are ready to ship. But we recommend seeing the light at the end of the savings tunnel and paying a fraction of new box cost for a perfectly re-usable used box instead. If you have empties up for grabs we will happily take those as well, saving you invaluable waste removal costs and creating a revenue stream where you once had only costs.
Contact us with questions or to check availability, and let's see how much we can start saving you today!