Green Bay, Wisconsin
Green Bay, Wisconsin
PAPER AND PLASTIC RECYCLING
701 Bay Beach Road, Green Bay, WI | 920.600.9009
Quincy Recycle provides industrial recycling solutions for manufacturers in Green Bay, WI.
About This Location
In September 2020, Quincy Recycle took possession of this 64,000 square foot facility, expanding our presence in the Midwest. This plant location increases our service area and our opportunity to offer new recycling solutions to our partners throughout Wisconsin. With an additional plant approximately 100 miles South in West Bend, we now have the ability to efficiently handle business throughout the entire state.
The Green Bay facility handles paper and plastic recycling for manufacturers and paper mills generating large volumes of materials. We also buy and sell reuse items, such as gaylord boxes and fiber drums.
In addition to commercial recycling services, we help our clients meet their waste reduction and sustainability goals, finding ways to bring our clients the most value for their recycled materials.
We'd like to help you with your waste stream problems – contact us today!
Meet the Green Bay, WI Team Joe Pietrek
Operations Manager
(920) 843.7320
Joe Pietrek
Operations Manager
---
Joe is committed to helping Quincy Recycle become the dominant waste stream solution for all of Wisconsin. He is responsible for creating and maintaining operational efficiencies within our Green Bay plant and developing innovative solutions for business partners. When not at work, Joe enjoys coaching basketball and softball for high school and youth levels. (920) 843.7320
jpietrek@quincyrecycle.com Dan Silva
Business Development
(920) 883.9335
Dan Silva
Business Development
---
Dan knows that the recycling industry is ever-changing and is an expert at helping companies effectively navigate these changes. He finds solutions and develops programs for customers that help solve their need to recycle material and achieve zero landfill initiatives. Dan has been in sales for over 20 years, with 8 years of experience in the secondary fiber market. His favorite part of working at Quincy is being able to be adaptable and overcome challenges that other companies cannot. Outside of work, Dan has built a very impressive coaching resume leading a U14 team to win the National Gold Medal at the Junior Olympics. (920) 883.9335
DSilva@quincyrecycle.com Examples of paper and fiber we recycle:
Cardboard (OCC)
Office paper, sorted office waste
Mixed paper
Newspaper (#8 and #9)
Magazines
Junk mail / old brochures
Kraft rolls
Paper cores
Hard and soft back books
News blank
Coated sulfite
Sorted white ledger (SWL)
Examples of plastic we recycle:
#1 PET – polyethylene terephthalate
#2 HDPE Color
#2 HDPE Natural
HDPE Miscellaneous Drums
#3 PVC (polyvinyl chloride)
#4 LDPE (low density polyethylene)
LDPE Film
#5 PP (polypropylene)
#6 PS (polystyrene)
Polycarbonate
ABS
Engineering Grade Plastics
Cedar Rapids, IA
---
6281 N. Gateway Dr
Marion, IA 52302 319.382.2132
Get directions
Chicago, IL
---
12313 S. Lombard Ln
Alsip, IL 60803 708.388.2362
Get directions
Fort Wayne, IN
---
2210 Summit Drive
New Haven, IN 46774 260.748.2560
Get directions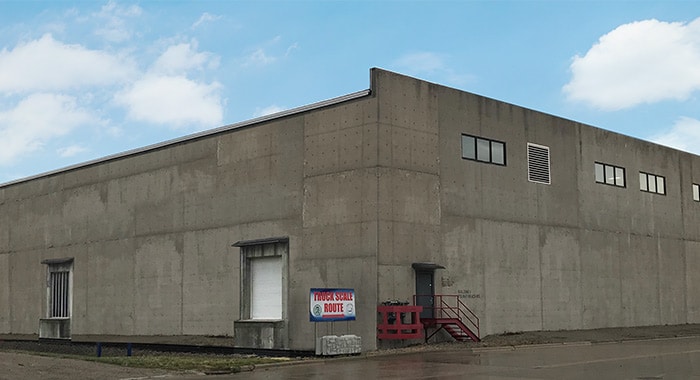 Green Bay, WI
---
701 Bay Beach Road
Green Bay, WI 54302 920.600.9009
Get directions
Indianapolis, IN
---
258 S. Kitley Ave
Indianapolis, IN 46219 317.268.2280
Get directions
Quincy, IL
---
526 S. 6th Street
Quincy, IL 62301 217.224.0353
Get directions
St. Louis, MO
---
3930 Taussig Road
Bridgeton, MO 63044 314.451.4018
Get directions
West Bend, WI
---
2230 Stonebridge Cir
West Bend, WI 53095 262.208.5333
Get directions
Waste stream problems?
We can help.
National Network
Our national service network allows us to provide top-notch service across the country.
Contact Us
First, we listen. Then, we work tirelessly to find the optimal solution for your unique situation.