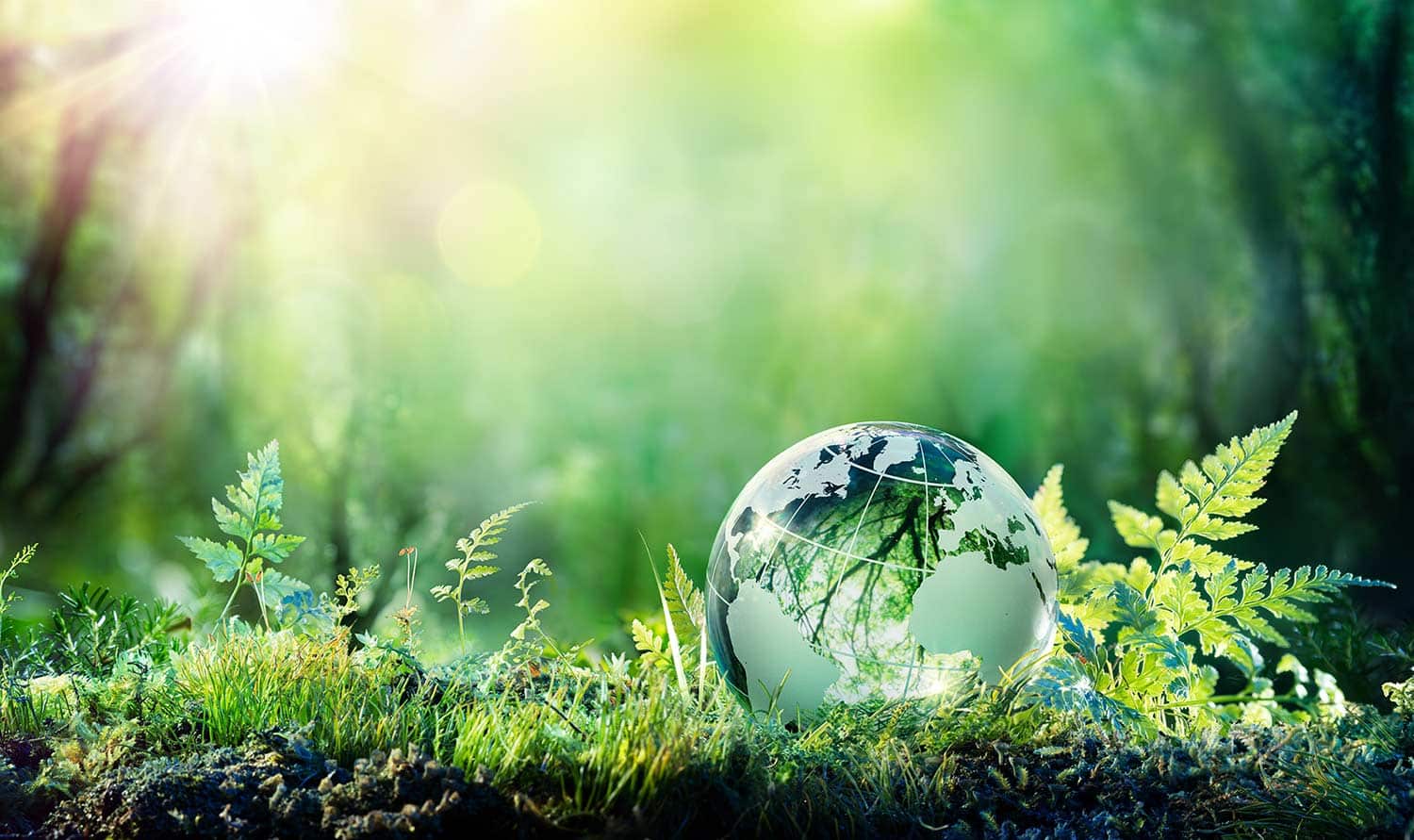 Happy Earth Day From Quincy Recycle!
Here at Quincy Recycle, Earth Day and what it stands for is kind of a big deal. After all, our business is built around finding solutions to help our clients and communities reduce waste and achieve sustainability. Read on to learn more about one of our favorite holidays and how we try to treat every day like it's Earth Day.
Earth Day History
On April 22, 1970, 20 million Americans decided enough was enough. Frustrated with environmental crises of the time (oil spills, smog, river pollution), 10% of the U.S. population set out to demand a new way forward for our planet. Environmental ignorance was no longer an option, and something needed to be done to help right the course. Some pretty amazing things came as a result of the first-ever Earth Day.
"The Clean Air, Clean Water and Endangered Species Acts were created in response to the first Earth Day in 1970, as well as the creation of the Environmental Protection Agency (EPA). Many countries soon adopted similar laws." — EarthDay.org
Do you know another great thing to come out of the first Earth Day? You guessed it, RECYCLING! While recycling has been around for a long, long time – Earth Day and the resulting environmental movement helped shape recycling as we know and love it today.
Climate Action
Every year Earth Day has a specific theme and this year's theme is climate action. We see and hear about it almost daily in the news. It is a modern, top-of-mind issue that we for one feel pretty strongly about. Recycling has a direct impact on our environment. According to the Environmental Protection Agency (EPA), each American generates over 1,600 pounds of waste in a year. That's a big number! Years ago, we recognized the need to help limit the amount of waste that ends up in a landfill each day. Here are three services we offer that creatively help manufacturers reduce waste and limit their environmental impact.
From Gaylord Boxes to Plastic and Fiber Drums, Quincy Recycle helps manufacturers put their scrap waste to better use. Use us as a resource to find a new and unique application for your scrap material, giving you an additional revenue stream and reducing your landfill costs. We create a win-win situation, allowing you to earn on materials that we take off your hands.
At Quincy Recycle, we work with food manufacturers to set up a program that diverts waste and turns it into animal feed products and ingredients. Quincy Farm Products is a food byproducts solutions provider, a buyer of industrial by-products, and a feed blender.
This one seems like a no-brainer, but it's the core of what we do. Quincy Recycle offers total recycling and waste stream solutions for postindustrial material. We handle paper waste, plastic waste, and metal waste, and customize plans to keep your waste out of landfills, reuse them in creative new applications, and help limit your business's environmental impact.
A great example is our plastic recycling service. Many large companies have shifted their focus to using as much post-consumer recycled content as possible in the products they use (think soda bottles). Quincy Recycle plays a big part in helping produce the recycled plastic material these manufacturers are using for their products. Closed-loop programs like this help drive progress toward sustainability and we're proud to play our part.
Everyone (and anyone) can make a difference
There is so much we can all do to help the environment through recycling. We live and breathe it every day at Quincy Recycle, but you may be asking yourself what you can do to help. Well, if you are an industrial manufacturer looking to reduce your waste stream, give us a call. We'd love to partner with you to help achieve your waste reduction and sustainability goals. Because we take a custom approach with each customer, we can come up with a solution that best fits your needs. Quincy Recycle has a large network that spans from coast to coast. So no matter where you are, we can help!
While we focus on postindustrial recycling and waste reduction, we know that awareness starts at home. If you're new to recycling or looking for more ways to make an impact, then be sure to check out the EPA's website. They have a ton of great resources available and we think it's a great place to start!
So, as we celebrate Earth Day 2021, let's all remember that together we can make an impact and help the environment. Happy Earth Day!
Don't forget to subscribe to our blog for the latest in industry news, recycling trends, and more!
Employee Spotlight: Josh Hall
Influence,  Impact, and Accountability. That's Josh Hall in a nutshell. Influence because he is persistent in finishing difficult jobs. Impact because he consistently performs at a high level. Accountability because he acknowledges when he doesn't have the answer, & seeks to find it. When you ask Brian Lansing, GM of Quincy Exact Solutions, you can hear the excitement as he says, "I have challenged Josh for the last couple of months on a difficult production line build.  It has been a project where if it could go wrong, it did.  When it seemed like there was no end to the project insight, he would continue to push and seek solutions to the problems that arose.  He has always been committed to his work and a person the rest of the QES team can rely on."
When did you start with Quincy Recycle?
2020
What was your job title when you started?
Maintenance Technician
What is your current title?
Maintenance Technician
If you had to pick one, which Core Value is your favorite?
What was the most challenging thing to learn in your roles?
The most challenging thing to learn as a Tech is troubleshooting complex machinery issues, this involves identifying and diagnosing problems, understanding the root causes, and finding effective solutions to get the machinery back up and running quickly but can be very rewarding.
What was the most surprising or fun thing to learn?
I was surprised with the training and level of automation. Training in automation can be a lot fun.
What's your favorite part about working at Quincy Recycle?
My favorite part about working at Quincy recycle is the large network of support we have from our surrounding plants.
What would you like prospective employees to know about Quincy Recycle?
Safety is a top priority at Quincy recycle, we have high level of teamwork and collaboration in a fast paced environment.
What are some of your hobbies outside of work?
I enjoy activities with my family, 3d printing and flying drones.
What's the best piece of advice you've ever read or received?
Never sacrifice quality for speed, but it doesn't mean you can't have both.
If you had to pick a song to portray the culture of Quincy Recycle, what would it be and why?
"Eye of the Tiger" because of the fast pace positive energy.
Your Partner in Recycling Commingled Plastic Loads
The waste and recycling industry is constantly evolving and innovating new ways to recycle materials. One area that has been gaining more attention in recent years is the handling of commingled plastic loads.
But what exactly are commingled plastic loads, and how can we properly recycle them?
In this blog post, we'll answer those questions and explain how Quincy Recycle can help you properly dispose of your commingled plastic waste.
What is Commingled Plastic?
A commingled plastic load is when two or more types of plastic are mixed together in one bale. Bales can contain different types of plastic, such as HDPE, PET, PVC, or polypropylene.
Mixed plastic waste can be difficult to recycle because it is an unsorted bundle of different types of plastics, making it hard to separate and process. However, it is important to recycle commingled plastic waste as it keeps the material out of landfills and reduces our impact on the environment.
How Quincy Recycles Handles Commingled Plastic Loads
At Quincy Recycle, we accept commingled plastic loads that are within industry specs. Our state-of-the-art plant can handle hundreds of tons of commingled plastic waste every month and has the technology and processes in place to properly recycle them. We take these processes seriously. We are dedicated to sustainability and minimizing waste through proper recycling procedures.
Our recycling process begins with sorting the plastic into different types of plastics. Our trained staff oversees the process, ensuring that we get the best quality materials for recycling. Once the sorting process is complete, we then grind or shred the plastic into smaller pieces and prepare it for sale to manufacturers.
One key benefit of recycling commingled plastic loads through Quincy Recycle is that it allows customers to dispose of their waste in a cost-effective and efficient way.
Rather than having to sort through their waste themselves, customers can simply dispose of their commingled plastic loads and trust that we will handle the rest. We also offer pickup services to make the process even more convenient for our customers.
Our customers can make the process easier for us, too. While we offer top market value for loads, there are a few things that can cause loads to be downgraded. These include:
Contaminated loads with too many plastic bags, paper, or mixed rigid plastics
Contaminated loads with other prohibitives, like tin and aluminum cans
Cherry-picked loads with valuable plastics removed, such as #2 HDPE
In short, the more "hands-on" we have to be to manually sort through the loads, the less valuable they will be. Commingled loads with solely post-consumer, #1 to #7 plastic containers will usually yield the most value.
Industries We Commonly Work With
A considerable number of industries produce commingled plastic loads that need recycling.
The food and beverage industry, for example, generates large amounts of commingled plastic waste from bottles and packaging materials. The retail industry produces excess plastic bags, product packaging, and storage materials. The beauty industry produces waste from packaging materials like shampoo and conditioner bottles and containers.
Quincy Recycle understands that large amounts of plastic waste are a problem. We offer recycling services that specifically target commingled plastic loads from various industries.
The End Goal
Quincy Recycle has extensive experience in recycling plastic waste. The recycling process can be complicated for commingled plastic, but we have the expertise, equipment, and resources to make it happen.
Companies that choose to work with us can rest assured that they are working with a partner who cares about the environment and can help them achieve their sustainability goals. By recycling commingled plastic loads, you help reduce landfill pollution, conserve resources, and minimize the impact on the environment.
We are committed to doing our best to help manufacturers reduce their carbon footprint. Reach out to us or call us today at 800.311.6097 to recycle your commingled plastic loads. Let's help build a brighter future for our planet.
Employee Spotlight: Nathan Boyer
When it comes to being a team player, others may be as good but no one does it better than Nathan Boyer at Quincy Farm Products. According to Operations Manager Stephen Jones, "Nathan is everything great about QFP, an awesome family man and a really hard worker. He cares about all of our people deeply and wants to provide a safe and fun work environment. We are truly lucky to have him on our team." Jones also added, "Nathan embodies 'Be Courageous and Try It'. He's willing to try anything that makes the business better and is ok if it fails to pick the pieces up and try again. It's easy to see why Nathan is such a valued member of our team.
When did you start with Quincy Recycle?
October 2016
What was your job title when you started?
Plant Manager
What is your current title?
Plant Manager
If you had to pick one, which Core Value is your favorite?
What was the most challenging thing to learn in your roles?
The different feed ingredients and their applications
What was the most surprising or fun thing to learn?
The business as a whole
What's your favorite part about working at Quincy Recycle?
The passion our team has for the business
What would you like prospective employees to know about Quincy Recycle?
To know that our employees matter we take their safety and wellbeing very seriously
What are some of your hobbies outside of work?
Hunting Fishing and most important my grandson Bronson
What's the best piece of advice you've ever read or received?
Are you a cow or a buffalo will you run from the storm or face it head on
If you had to pick a song to portray the culture of Quincy Recycle, what would it be and why?
House of Pain (Jump Around),  just because its a fun song have fun with your job