PAPER AND PLASTIC RECYCLING
Quincy Recycle's St. Louis area industrial B2B recycling facility works with manufacturers and other commercial customers on their waste stream problems. The depth of our capabilities make us the ideal choice for recycling in St. Louis, MO.
About This Location
Opening our doors in 2014, our 60,000 sq. ft. facility in St. Louis is just off I-70 and I-270 and a spur of the Norfolk Southern line connects our plant to the larger rail line. Manufacturers throughout the St. Louis metro area rely on us to help them with paper and plastic recycling, food by-product recycling, and metal recycling.
Our clients know they can trust us to provide industrial waste solutions that include organic waste recycling, plastic scrap recycling and more. With our help, you can find new methods for recycling and reuse that improve your environmental impact and overall efficiency. Our industrial recycling services help companies across a wide spectrum of industries, including foodservice, manufacturing and paper production.
We also buy and sell Gaylord boxes, and work with our recycling partners across the United States to collaborate and bring creative waste stream solutions to your business.
Frequently Asked Questions
What if my business is located outside of the St. Louis area?
No problem — we have a network of partner facilities across the country to deliver commercial recycling services close to you.
Can I buy or rent recycling equipment from Quincy Recycle?
We are a full-fledged distributor of material waste and recycling disposal equipment. This means we can sell, lease or rent the machinery you need, no matter how large or small your operations.
We'd like to help you with your waste stream problems - contact us today!
Meet the St. Louis, MO Team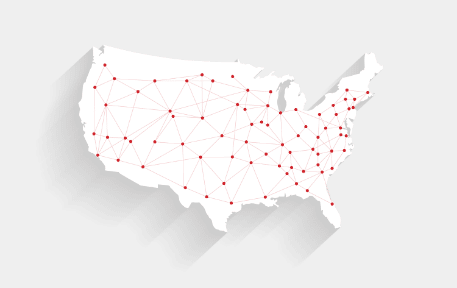 National Network
Our national service network allows us to provide top-notch service across the country.