New and Used Recycling Machinery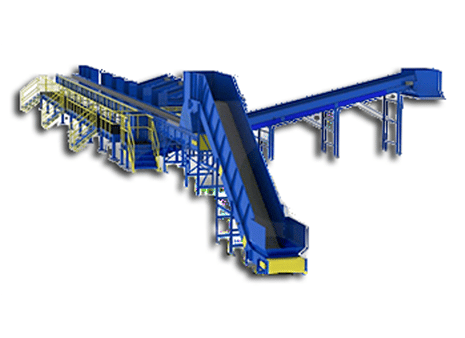 Your Reliable Source for Recycling Machinery and Services
From large to small-scale operations, Quincy Recycle provides recycling and waste machinery that improves efficiencies, optimizes work-flow performance, and manages waste responsibly. We offer a complete inventory from various manufacturers to ensure our ability to supply customers with the right piece of machinery at competitive prices.
PURCHASE OPTIONS INCLUDE:
Purchase Outright
Lease to Own
Rentals
Not sure where to start? Don't stress! Our team will work with you to decide which equipment and purchase options are the right fit for your business.
Purchase options
Regardless of your recycling goals, our team will identify custom solutions that align with your budget, materials, and production needs. We understand that purchasing outright may not always be the best option, especially when it affects your bottom line. We offer lease-to-own and rental agreements on our recycling machinery to help ease the stress of a large budget expense.
We make the leasing and financing process simple so you can get your equipment quickly and minimize down-time. You can trust Quincy Recycling to deliver the most reliable equipment for your waste stream management when you choose to buy, lease, or rent recycling machinery through our sales team.

Quincy Recycle provides professional layout design and installation of recycling and waste equipment in manufacturing, warehouse, or business locations. We will work with you to ensure your equipment is in an ideal location for safety and efficiency.

Identify signs of a problem before they occur. We provide Preventative Maintenance services for your equipment to reduce downtime and cost of repairs. Preventative maintenance helps increase the long-term performance of your equipment and ensures it continues to operate safely and securely for your employees. Schedule monthly, quarterly, bi-annually, or yearly inspections to have your equipment serviced and keep your systems running smoothly.

Unexpected breakdowns happen. As a single-source recycling and waste management provider, we provide industrial baler, trash compactor, conveyor, shredder, chopper, and conveyor repair services. Our national team of technicians will work quickly to identify the problem and find a solution. We know the importance of your daily operations, so you can count on us to get your equipment back in action.
Installation, Service, & Repairs
Maintaining long-term relationships with our customers is important to us. In addition to being a nationwide distributor for recycling equipment, Quincy Recycle offers services including design, installation, preventative maintenance, and repair. Our dedicated support continues long after the sale, and we strive to provide our customers with the equipment, service, and tools they need to succeed.
Our technicians have years of experience working with all types of recycling machinery. They are professionally trained to keep your systems up and running, minimizing your costly downtime. Equipment jams, oil leaks, realignments, and part replacements are all part of our comprehensive list of equipment repair services. In everything we do, we work hard to be a valued partner to our clients, providing them with innovative and effective solutions to all their waste stream issues.
For any questions about quotes, equipment, or our current inventory, contact Tom Saylor today. Tom and our experienced technicians will assist you in choosing waste and recycling machinery that fits your budget, production demands, and waste stream requirements.
SERVICE PARTNERS IN:
Atlanta, GA
Birmingham, AL
Boston, MA
Carabelle, FL
Chester, PA
Clackamas, OR
Cleveland, OH
Corcoran, MN
Denver, CO
Detroit, MI
Fort Worth, TX
La Porte, IN
Los Angeles, CA
Louisville, KY
Newton, NC
Philadelphia, PA
Phoenix, AZ
Renton, WA
Richmond, VA
Salt Lake, UT
St. Louis, MO