Industrial Shredder Customizations
We understand that every business is unique and has different waste requirements and outputs. Our versatile industrial shredders are equipped to handle many types of materials, including plastic, rubber, wood, fiberglass, metal, fabric, and more. We offer single-shaft shredders, dual shaft shredders and quad-shaft shredders. These industrial shredding machines come with various horse-power options and effectively reduce material for more efficient blending or recycling.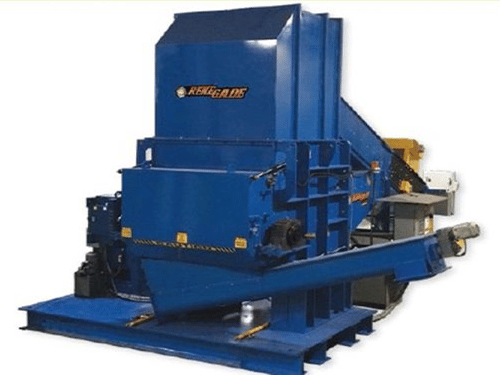 Benefits of a Shredder from Quincy Recycle
Our national partnerships and locations throughout the Midwest allow us to quickly deliver equipment where you need it with minimal lead times. Our service area is coast-to-coast so no matter where you are in the United States, we can help.
At Quincy Recycle, we work with top manufacturers to provide the most dependable industrial shredders in the industry. We also take pride in our equipment and work hard to ensure it runs safely and efficiently. Our network service technicians have worked with various makes and models of shredders and have the experience needed to identify problems before they happen. Reduce your overall maintenance costs by scheduling regular preventative maintenance services.
Quincy Recycle is a full-service recycling company. This means that not only do we offer the equipment needed to effectively manage your waste, but we also pick up and recycle the waste you produce. From waste audits to equipment installation to material recycling and product destruction, we have the capabilities and resources to provide fully operational waste management plans.
In the event an unexpected breakdown does occur, you can trust Quincy Recycle to provide timely repairs. The up-time of your equipment is crucial to the success of your operations. No matter where you are in the country, we can help you get your industrial shredder up and running with minimal downtime.