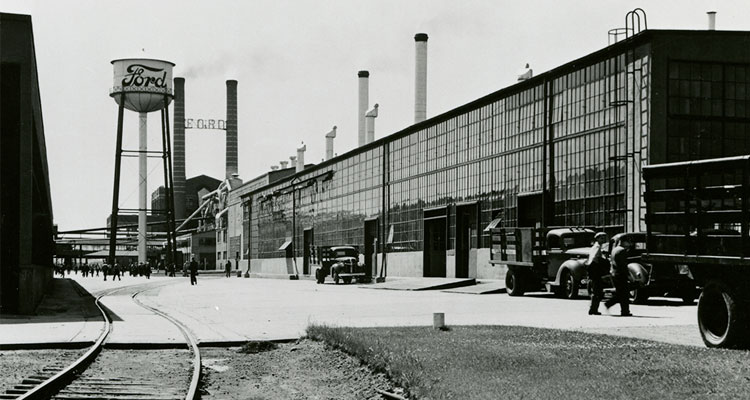 Henry Ford hated waste. Whether it was wasted time, energy, activity, or materials, Ford wanted to eliminate waste from his organization.
He also expected his employees to be on the lookout for waste in all its forms. Wherever there was excess material wasted, Ford wanted to identify it, and either eliminate the waste or find a way to get paid for it.
How effective was Ford at this? According to Industry Week, "Distillation of waste wood into methyl alcohol, Kingsford charcoal, and other chemical products brought in $12,000 dollars a day, or enough to pay 2,000 workers $6 a day…". This at a time when a loaf of bread cost a dime!
Oh, and Kingsford Charcoal? It was originally called Ford Charcoal…
Henry Ford saw that he was generating incredible amounts of wood scraps, and being Ford, learned how to turn those scraps into charcoal briquettes… so he build a plant, and a new company.
Quincy Recycle follows a similar model… we work with manufacturers to learn were waste is creating problems for them, and then we work to solve those problems. Often we're able to divert waste from expensive landfills and instead generate a revenue stream for manufacturers.
Have you looked at your waste stream lately?
Contact us using the form to the right, or call 800-311-6097 to get started looking at waste in a new way.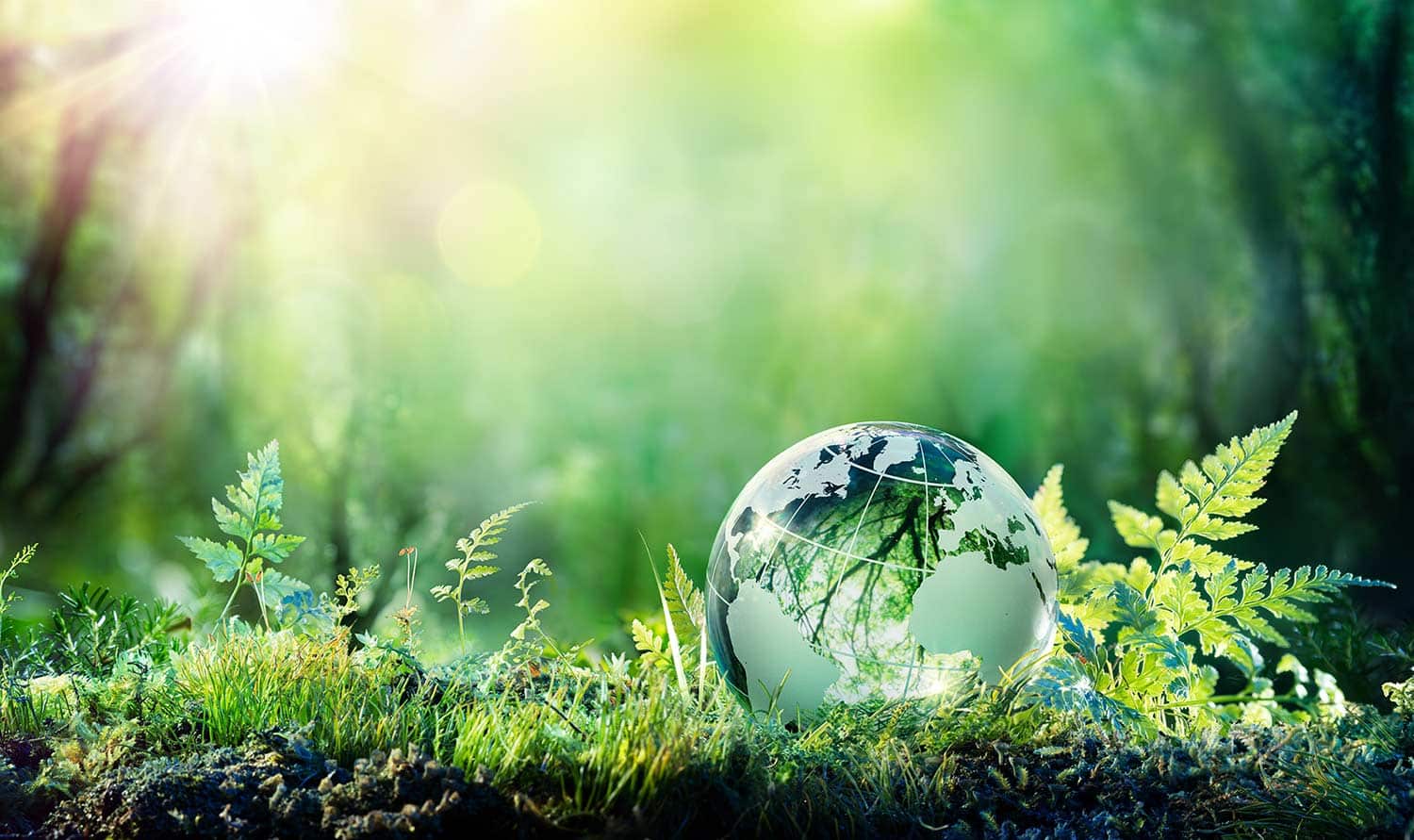 Happy Earth Day From Quincy Recycle!
Here at Quincy Recycle, Earth Day and what it stands for is kind of a big deal. After all, our business is built around finding solutions to help our clients and communities reduce waste and achieve sustainability. Read on to learn more about one of our favorite holidays and how we try to treat every day like it's Earth Day. (more…)

Searching for Product Destruction Companies? Ask These 5 Important Questions
If you're looking at different product destruction companies, there are a handful of key questions you should ask to determine which is the best fit for your needs.
First, let's get a clear understanding of why product destruction services are important.
Why are product destruction services needed?
Whether it's excess, obsolete, or proprietary products – packaging with a misprinted logo, faulty food products, or unwanted branded items of any kind – product destruction services are a smart way for businesses of all types to tactfully dissociate their brand from an unwanted product or material. When done properly, this important service allows businesses to better protect their market share, manage liability, and ensure airtight brand protection.
At Quincy Recycle, we've handled production destruction for everything from holiday candy wrappers and soap to diapers, office furniture, medical devices, and even jars of mayonnaise (because nobody wants green mayonnaise).
Can't I just send those products to the landfill?
Think you can just dump that product or packaging in the trash and forget about it? Not so fast. By simply disposing at a landfill, you run the risk of that product getting into the wrong hands. And it just takes one incident to completely reshape how customers and stakeholders view your brand and business operations. The assurance you get from trustworthy, certified product destruction is invaluable for your brand image and future marketplace endeavors.
Now that you know how critical secure product destruction services are, here are the 5 most important questions you should ask product destruction companies before trusting them with your priceless reputation.
1. Does the product destruction company provide a letter of destruction with every job?
When you hire a product destruction company, you need (and deserve) to know that the job was done fully and properly. There is no room for loose ends. A letter of destruction is documented proof that the job was done according to your exact requirements. This holds the product destruction company responsible and also protects you against third-party liability. At Quincy Recycle, we provide you with a certified letter of destruction for every job. In it, we tell you exactly when, where, and how your product was destroyed, as well as where the destroyed product went.
2. Do they also offer witness and recorded destruction execution?
Sometimes, additional measures are needed to unequivocally prove a product was properly destroyed. This could be in the form of a 3rd party witness being present for the destruction or having the entire destruction process videotaped. Whatever product destruction documentation measures your business needs, Quincy Recycle is ready to provide the exact level of transparency and documentation that you need to fully protect your brand.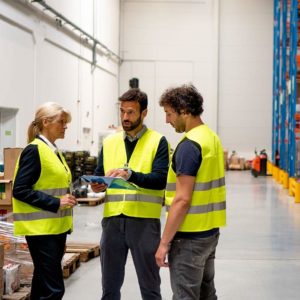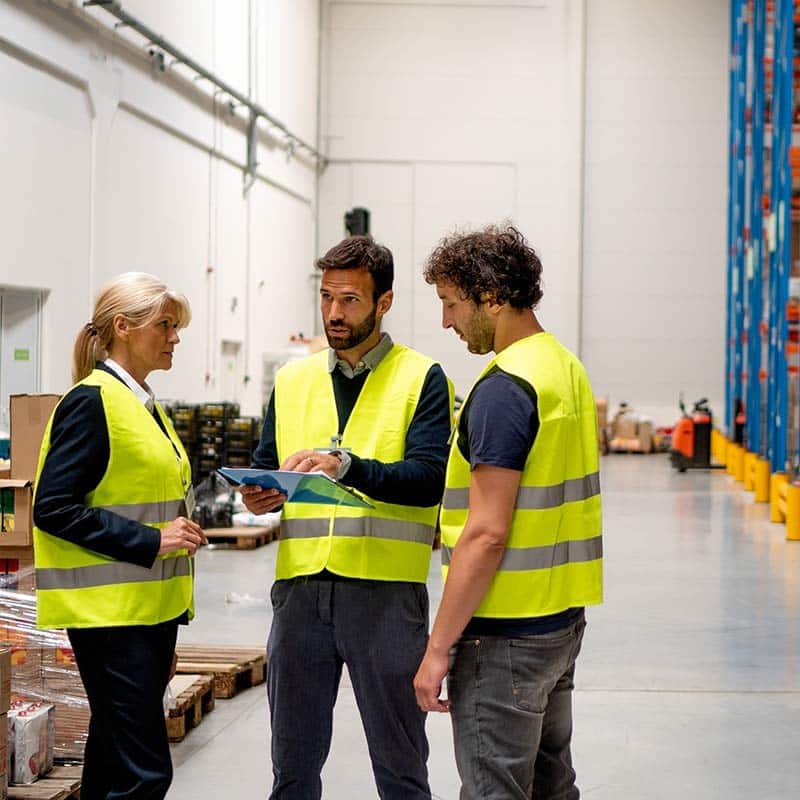 3. Do they offer custom services and alternatives to product destruction?
There is no one-size-fits-all solution to product destruction services. Instead, product destruction companies should seek to understand the unique needs of your business and tailor their services to ensure those needs are met. At Quincy Recycle, our team of friendly professionals works with you to develop a plan that fully addresses your unique needs and benefits you in the best way possible. We're happy to pick up right where another product destruction company left off, or we can help find alternative solutions for products that are no longer needed. This could mean finding new outlets to sell your destroyed or unwanted products and materials, potentially reducing costs and improving your impact on the earth.
4. Do they have a nationwide network and decades of experience?
In today's interconnected world, having access to a large nationwide network allows for a more rapid and cost-effective service. At Quincy Recycle we have the ability to provide secure product destruction services from coast to coast, all while maintaining centralized support and a single point of contact. Plus, with over 45 years of experience, you can rest assured that we have the knowledge and hands-on experience to professionally handle anything that comes our way. All in all, Quincy Recycle has the infrastructure and experience to effectively execute product destruction services all across the country.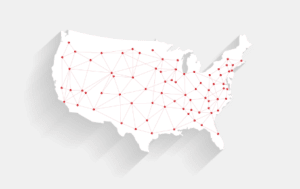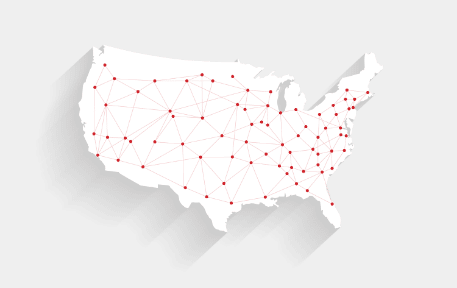 5. Do they act with integrity and put your brand's protection above all else?
It sounds simple, but this is truly the most important question to consider when choosing a product destruction company. Your reputation is on the line, so you need a company that will act with integrity and does the right thing at all times. At Quincy Recycle, we're a group of dedicated and integrity-filled individuals. In fact, one of our guiding core values here is "Act with Integrity". It's more than words on a wall; it's how we hire, how we train, and how we operate each and every day. We will always do the right thing over choosing short-term gain.
"The most important part for us is that trust is established and everyone's expectations are met. We listen carefully to customer needs and seek to understand their big-picture goals in order to be an effective and beneficial long-term partner."
– Justin Routh, Quincy Recycle St. Louis General Manager.
Start with a Conversation
The best way to gauge product destruction companies is to have a conversation and get a feel for the way they communicate and operate. If you're interested in a free product destruction consultation, give us a call. Together we'll create custom product destruction solutions that meet your unique needs and ensure your market share, liability, and brand identity are fully protected.
Don't forget to subscribe to our blog for the latest in industry news, product destruction information, employee spotlights, and more!
Team Spotlight: Opportunity, Ownership, & Optical Sorting in Quincy, IL
Quincy, Illinois – home to beautiful riverboat views of the Mississippi River, the Adams County Courthouse, and Quincy Recycle's very first plant (yes, it's how we got our name).
Since this plant first opened in 1974, Quincy Recycle's services and nationwide reach have expanded considerably. But the success and positive impact produced by the Quincy, IL team has remained steady. In fact, this group of dedicated individuals continues to be one of the most efficient and tightly-knit teams out of all Quincy Recycle locations across the country.
So, what's the secret behind the success? And who's leading the charge at the inaugural Quincy Recycle location these days?
Q&A with the Quincy, IL Leadership Team
We recently caught up with three key leaders at the Quincy, Illinois location to understand more about the people, the capabilities, and the values that are driving success there, plus the opportunity available to Quincy Recycle employees. Here are the biggest takeaways.
Elizabeth, Business Development

1. What do you like most about working at the Quincy, IL location?
One of the things I enjoy the most is the number of different commodities that we handle. We get into some really unique and fun material streams. The Quincy facility is also unique due to the optical sort line. The optical sort line allows QRP to bring in commingled post-consumer plastics, sort and process them.  The machine works by using lasers and air compressors to sort and separate the different types of plastics into different piles.
2. What's one thing you or your team did this month that you're proud of?
We developed a relationship with a brand new mill for Quincy Recycle. I love being able to expand our offerings to our vendors, and new mills allow us to offer more options to the folks we work with.
3. What is the one thing you'd like prospective employees to know about the company?
Be all in. If you commit to your job, be tenacious about learning it and own it. You are guaranteed success.
4. Which Quincy Recycle core value resonates with you the most?
Commit, be tenacious, and compete to win.
Kyle, General Manager

1. What do you like most about working at the Quincy, IL location?
The Quincy, IL team, like our other teams, has hardworking, talented people throughout.  Whether it's in the plant, the office, or on the road seeing business vendors or customers, each employee is focused on making our operation safe, efficient & accurate, and improving the business of our partners.  It's great to be a part of the team.
 2.
What's one thing you'd like prospective employees to know about the company?
You can be successful here!  I know it's true because there are so many people that have found success in different ways.  No one person knows it all and, most importantly, no one pretends to!  There are so many paths, the next new path we never thought of might be the one you bring to the team!  You'll have a team to support you the whole way!
3.
Which Quincy Recycle core value resonates with you the most?
They truly do all mean a lot.  One Team, One Dream, One Family has especially shined over the past couple of years.  Some real challenges – not business or market-related challenges that happen all the time, but real life-altering occurrences – have arisen, and our team really sticks together, helps each other out, supports, and grows. What a team!
Lucie, Operations Manager
1. What do you like most about working at the Quincy, IL location?
Every day is something new. After 3 years in this role, I still learn so much from my employees. This location is unique because of the optical sort line, which saves our recyclers precious time and space. The optical sort line sorts mixed post-consumer bottles and separates those from PET and HD. Watching that thing operate successfully makes me happier than it should…it's the little things in life.
2. What's one thing you'd like prospective employees to know about the company?
I promise you that this company will take care of you if you help take care of them. I started here five years ago as an Account and Logistics Coordinator staring out my window into the plant and thinking, "those guys need a kickass leader".  A little over a year and a half into that job I was promoted to be just that.
3. What is your favorite part about working at Quincy Recycle overall?
My favorite thing about working for this company is EVERYONE BELIEVES IN ME! They believe in me when it's going great and even more so when it's rough. This team challenges me to be great every single day. That is a gift.
4. Which Quincy Recycle core value resonates with you the most?
Gosh, it just depends on the day. I would say for my role it would have to be Alive and Well. My first priority here is to keep everyone safe. Every single one of us has someone outside of here that cares about our well-being, and I am in charge of making sure that they work in an environment that brings peace to those loved ones.
Work with (or for) the best commercial recycling and waste stream solutions partner in the Midwest
Our Quincy, IL location is centrally located along the Mississippi River, with easy access to Interstate highways, barge, and rail transport. Our service area extends downriver to St. Louis, upriver to the Quad Cities, throughout Illinois and Missouri.
In addition to fiber and plastic recycling, the Quincy, IL facility deals with food waste, metal recycling, and secure product destruction.
Quincy Farm Products works with food manufacturers to take human-grade food byproducts and convert them into high-quality livestock feed and feed ingredients.
We'd like to help you with your waste stream problems or talk with you about the career opportunities available at Quincy Recycle – contact us today!