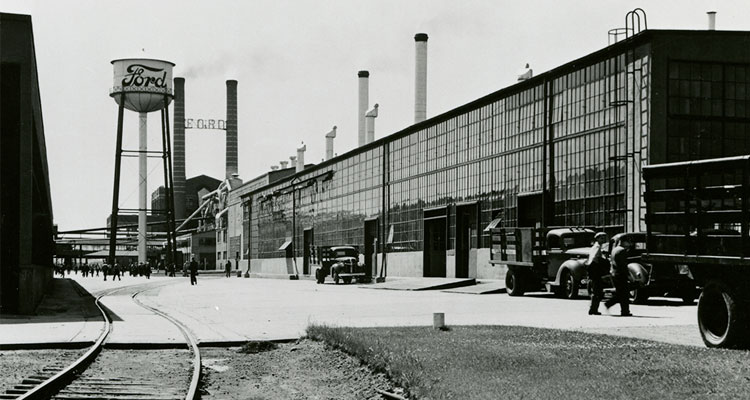 Henry Ford hated waste. Whether it was wasted time, energy, activity, or materials, Ford wanted to eliminate waste from his organization.
He also expected his employees to be on the lookout for waste in all its forms. Wherever there was excess material wasted, Ford wanted to identify it, and either eliminate the waste or find a way to get paid for it.
How effective was Ford at this? According to Industry Week, "Distillation of waste wood into methyl alcohol, Kingsford charcoal, and other chemical products brought in $12,000 dollars a day, or enough to pay 2,000 workers $6 a day…". This at a time when a loaf of bread cost a dime!
Oh, and Kingsford Charcoal? It was originally called Ford Charcoal…
Henry Ford saw that he was generating incredible amounts of wood scraps, and being Ford, learned how to turn those scraps into charcoal briquettes… so he build a plant, and a new company.
Quincy Recycle follows a similar model… we work with manufacturers to learn were waste is creating problems for them, and then we work to solve those problems. Often we're able to divert waste from expensive landfills and instead generate a revenue stream for manufacturers.
Have you looked at your waste stream lately?
Contact us using the form to the right, or call 800-311-6097 to get started looking at waste in a new way.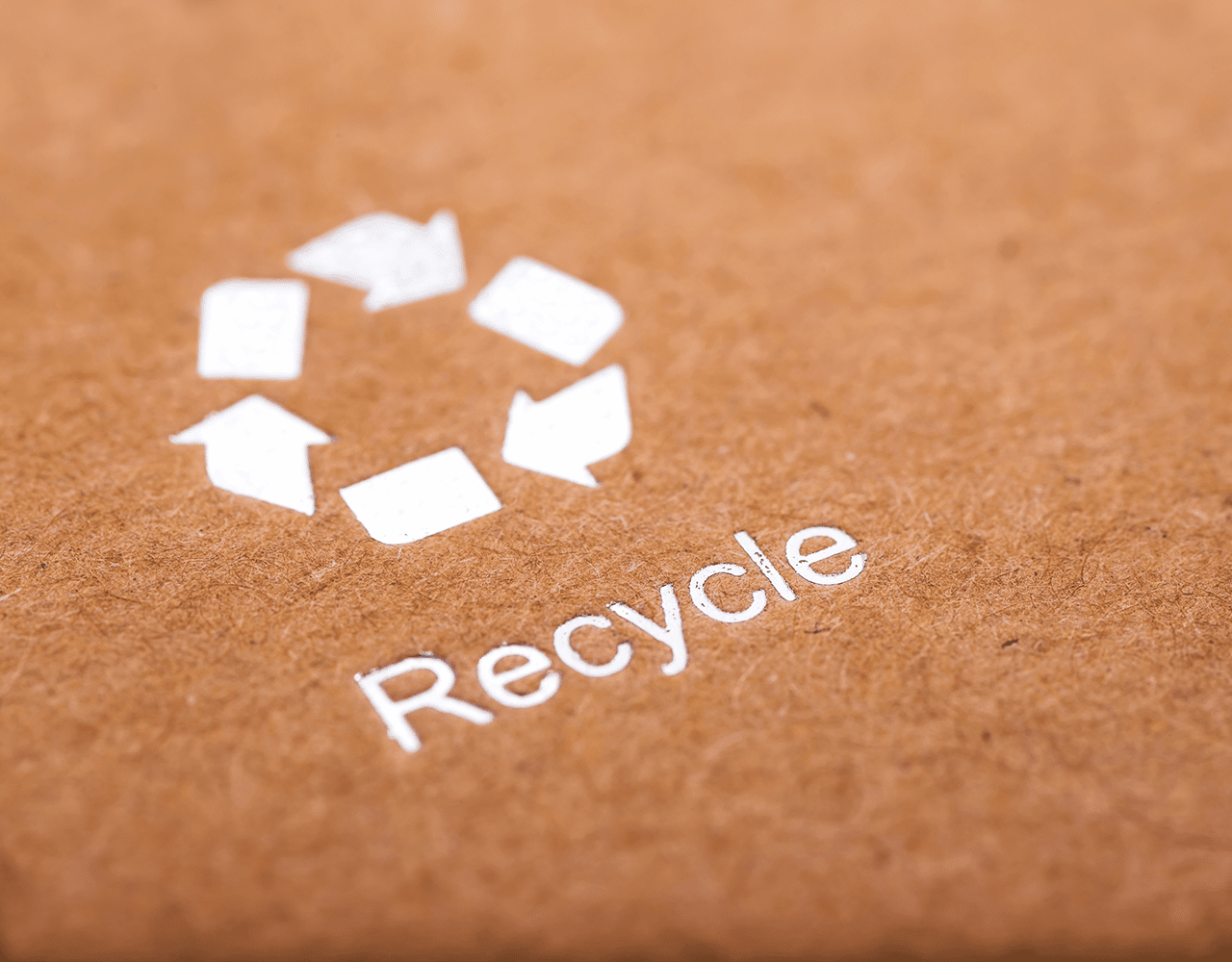 Is Industrial Corrugated Cardboard Recycling Worth It?
Are you looking for a way to save money while creating a cleaner, safer work environment? Industrial corrugated cardboard recycling is an easy and cost-effective way to do just that!
Millions of tons of corrugated cardboard are produced each year, making it one of the most widely used packaging materials in the world. To put it in perspective, it is estimated that Amazon alone ships hundreds of millions of packages each year throughout the United States. That's a lot of cardboard.
There is good news. Amazon has made it a mission to make 100% of its corrugated cardboard packages completely recyclable. Actually, most corrugated cardboard packages are recyclable as long as they aren't lined, coated, or covered in additional materials such as wax, plastic, foil, or glitter, which means a vast majority of cardboard waste can be diverted from landfills and recycled instead.
Industrial corrugated cardboard recycling could be a missed opportunity for your business. Let's take a look at a few of the benefits of a cardboard waste management plan.
COST-EFFECTIVE ALTERNATIVE
The market for corrugated cardboard is constantly fluctuating. Cardboard may have a positive return in some months, while the value may be more limited in other months. However, recycling corrugated cardboard can save money in other ways, even if there is no demand for recycled cardboard.
Sometimes, the cost of recycling is less than the cost of hauling and landfill fees. Investing in industrial recycling can often be more cost effective for your business, particularly if it produces a lot of waste.
A waste audit can also show exactly how much waste your company is producing. Quincy Recycle will review your waste stream and create a recycling plan detailing ways to reduce output, improve processes, and generate potential revenue.
Interested in a comprehensive waste audit of your current processes? Contact us today to get started!
POTENTIAL TAX BREAKS & INCENTIVES
In addition to saving money, companies may be eligible to receive tax credits by participating in industrial recycling services. Federal agencies and certain state governments may offer credits for things such as the purchase or depreciation of recycling equipment. Grants may also be available for businesses looking to begin a recycling initiative. Recycling can help a business take advantage of tax credits, exemptions, and incentives to save on overall expenses.
CLEANER WORK SPACE
Does your warehouse currently have loose cardboard lying around your employees' workspace? Maybe there's a dumpster or two overflowing with cardboard boxes. Recycling helps provide for a safer and cleaner workplace by designating a pick-up time, drop-off location, or warehouse space for cardboard and bales.
Industrial recycling equipment creates that designated space for waste. For example, vertical and horizontal cardboard balers produce compacted bales which are easily transported and stacked to create an organized system. Bale ties help keep bales tightly bound, eliminating loose cardboard pieces that pose a potential hazard.
Read more about the benefits of cardboard balers and what option best fits your business in our blog 'Questions to Consider when Choosing a Vertical or Horizontal Baler.' Then contact Tom Saylor, our Equipment General Manager, to get a free quote on recycling equipment.
POTENTIAL FOR CREATING CHANGE
It may come as no surprise that recycling positively affects the environment. Reusing old materials to produce new materials eliminates the necessity of creating new products from scratch. For example, the closed-loop recycling process of cardboard and paper helps to reduce deforestation and the need for trees as raw materials. Less production of raw materials also means less energy consumed and greenhouse gasses emitted.
Many people are attracted to the idea of positively making a difference in their communities. When companies commit to a recycling program, they show a commitment to sustainability and a cleaner environment. Customers may be attracted to those efforts of change, giving your company a competitive edge against other businesses that do not participate in a recycling program.
CONCLUSION
We hope this blog clarified the importance of corrugated cardboard recycling and recycling in general. With cardboard being a completely recyclable material, it only makes sense to reuse it whenever possible. Start saving money and be part of the change today.
Quincy Recycle is a full-service industrial recycling company. Learn more by contacting us today!
Questions to Consider When Choosing a Vertical or Horizontal Baler
Balers are critical components to industrial recycling and waste management strategies. Their ability to compress large amounts of waste into smaller, manageable bales makes them beneficial for not only recycling, but for overall production efficiency as well. Not all balers are created equally, though. It's important to consider the specifics of your operation before choosing equipment.
At Quincy Recycle, we offer full-service waste management solutions to assist in the decision process. We work hard to understand the difference between how you manage your waste stream today compared to how you want it to operate. We'll then recommend the right equipment that can help you reach those goals. Below, you'll find a list of questions to consider when choosing a vertical or horizontal baler.
How much waste does my business produce?
Capacity plays a large part in deciding between a vertical or horizontal baler. Vertical balers handle moderate volumes of material, up to 50 tons of material per month. Horizontal balers generally handle between 50 – 200 tons of waste material per month. Businesses with specific needs or that produce larger waste volumes might consider choosing an auto-tie horizontal baler.
What type of material waste is commonly produced by my business?
Waste type could determine which baler best suits your operation. It could also determine whether a different piece of equipment, such as a compactor, could be a more suitable application. Cardboard, metals, plastic, textiles, corrugated cardboard, non-ferrous materials, and more can all be baled depending on the specifications of the machine you choose.
How much available space does my warehouse have?
Space is another element to consider when making equipment choices. Both vertical and horizontal balers have height and length restrictions. Horizontal balers occupy a larger footprint but are more automated than a vertical baler. As the name suggests, while vertical balers maintain a smaller footprint they can stand over 12' high.
Safety is a priority when installing and operating balers. Make sure there's enough room for the machinery to operate and be maintained safely and effectively. Warehouses should have an adequate open area for equipment and enough clearance for employees to safely operate it.
Not sure what you have the space for? Give our General Manager of Quincy Recycle Equipment, Tom Saylor, a call at (260) 494-5676 or email him at tsaylor@quincyrecycle.com. An equipment expert will contact you soon to evaluate your industrial area or warehouse for available space.
What features do I need?
Historically, balers were simple machines controlled by a couple buttons and didn't include a significant amount of safety features. Today this has changed completely. Manufacturers consider Operator safety as they are designing the balers and have included a wide array of features that can help make a baler safer and more efficient in any operation.
Ease-of-use is another factor to consider when thinking about features. Horizontal auto-tie balers are capable of receiving a constant feed of material while tying and ejecting bales automatically, but they require skilled personnel to operate them safely and efficiently. Vertical balers must be manually fed material, but are overall simpler to use. Closed door horizontal balers can be fed manually or by a conveyor, cycle automatically and only require labor to tie each bale.
What is my budget?
Typically, vertical balers maintain the lowest initial purchase price businesses wanting to invest in industrial recycling. However, if your answers to the above questions suggest a goal of reducing labor costs are part of your ROI calculation a horizontal baler might be the best option, Quincy Recycle offers lease and purchase agreements to get you what you need while protecting the bottom line.
New and used recycling machinery is offered with rental, lease-to-own, and purchase options. Our large inventory allows us to offer a variety of different price points. Quincy Recycle's sales team has experience helping different industries estimate waste volume and possible return on investments. Learn about budgeting and payment options for recycling equipment in our article titled Should Your Business Invest in Recycling Equipment in 2023?
There are many benefits to choosing a baler for your recycling program. The experts at Quincy Recycle can determine the best solution for your waste output, goals, and revenue opportunities. We proudly carry Max-Pak, Recycling Equipment, Inc., and equipment from other manufacturers to give our customers a variety of reliable, customizable options.
To request a free quote for your new baler, please fill out the online form on our Recycling Equipment page.
Employee Spotlight: Nate McNally
There is one thing we know we can count on when it comes to Nate McNally. He puts his heart and soul into everything he does. His passion and enthusiasm for the work he does for our company and life, in general, is evident the moment you meet him. So, speaking of the moment you meet him, we would like to share our first moment. Nate canceled his initial interview with our company. After some thought, he decided he was no longer interested in pursuing a role with QRP. Not long after withdrawing his candidacy, Nate had reconsidered. He would do anything to come in for an interview. We obliged, and he showed up with a cake. How do you not hire a guy who shows up with a cake? We are glad he gave us a second chance. Nate has a knack for making everyone he meets feel like they have known him his whole life, which is likely one of the many reasons he is so successful in his sales role with Quincy Recycle. To say we are lucky to have him on our team would be an understatement!
When did you start with Quincy Recycle?
April 1, 2015
What was your job title when you started?
Business Development and Sales
If you had to pick one, which Core Value is your favorite and why?
My favorite is Listen up, be inquisitive, & keep an open mind. I can't tell you how many times I went into a situation where I was so sure I knew the answer, but I couldn't have been more wrong. Listening and asking questions are two of the most important lessons I've learned here at Quincy Recycle.
What was the most challenging thing to learn in your roles?
I'd say the different paper and plastic commodities. There's quite a few of them and it was intimidating at first, but the team was always helpful and sometimes it felt like we were all learning as we went. I'm still learning new commodities all the time, I'm just faster at knowing what smart people to call and ask first.
What was the most surprising or fun thing to learn?
I'm still surprised that the secret sauce continues to be asking questions, getting as much information as possible, saying you don't know the answer if you don't know the answer, and bringing the info back to your team for advice and ideas for solutions. That's it. That's the secret. I'll probably be fired for disclosing this information.
What's your favorite part about working at Quincy Recycle?
Definitely our small group here in St. Louis. We have a lot of fun, laughing and poking fun at each other. Everyone wears multiple hats and helps when and where they can. There are a lot of inside jokes and traditions that I'm sure are only hilarious to us and us alone. Besides being a successful team, we are all really good friends.
What would you like prospective employees to know about Quincy Recycle?
Not wanting to sound too sappy and mushy here but I am extremely lucky to say I work for this company. It's a family, it's laid back, it's always evolving, we have fun, and we always celebrate the wins. I trust our leadership and I know that if I had an issue in either my personal life or my professional life, I will be supported 100%. I'm blessed. Not sure what more you can ask for.
What are some of your hobbies outside of work?
Mostly I just like to be at home with my wife and kids, laughing at the antics of our 4- and 2-year-old boys. I like podcasts, exercising, I'm a new hunter so I've been obsessed with learning about hunting and all that comes with it. And I recently started Jiu-Jitsu which has been an extremely humbling and awesome experience. I'd recommend it to anyone.
What's the best piece of advice you've ever read or received?
"Evil is powerless if the good are unafraid." – Ronald Reagan
"Pray, Hope, and Don't Worry." – Padre Pio "World Domination" – Mike Christl
If you had to pick a song to portray the culture of Quincy Recycle, what would it be and why?
I'd say in this current OCC market we are listening to a lot of Elliot Smith. But the answer is obviously Real American by Rick Derringer.