Tight Market For Plastic Recyclers
Plastic recyclers like Quincy Recycle face a tough plastics market. For the past year we've seen a significant drop in the price of recycled plastic. Why?
The global economic slowdown is lowering export demand
Load contamination is driving down the price we get on recycled plastic bales
Since petroleum is the primary ingredient in plastic, when the price of oil drops, the market for recycled plastics drops, too. When the price of oil is low enough, virgin plastic resin prices approach that of recycled plastic.
And the slowing global economy reduces demand for recycled plastics. As China and other developing countries' economies have cooled off over the past year, the amount of imported plastic they require has dropped as well.
Finally, given the tough market, load contamination has become a major issue. In years' past the demand for recycled plastic was high enough that buyers were generous in allowing for a degree of contamination in loads. That's no longer true.
Today buyers are holding recyclers to higher and higher quality standards on recycled plastic bales. That means increased sorting and grading costs on our side, and a greater insistence that our suppliers share those costs.
All of this means that recyclers like us are paying less for the plastic scrap we buy from manufacturers.
Some in our industry are responding by closing recycling plants. Among the large publicly traded companies, there is even consideration of dropping out of the recycling business altogether.
Quincy Recycle is committed to recycling in the long haul. So much so that we're working with our manufacturing partners on flexible pricing that will allow us to continue to provide solutions to their scrap problems for years to come.
Quincy Recycle also continues to grow – over the past year we've added two new recycling plants — one in the St. Louis area and one in West Bend, Wisconsin. We know that B2B recycling will continue, and that like all cycles the current dip in recycled plastic prices will reverse.
If you have questions about plastics pricing and how it affects your business, we strongly encourage you to contact your Quincy Recycle representative. They are extremely knowledgably about these issues and are committed to working with our manufacturing partners to find the solutions.
Service Spotlight: Quincy Recycle's Brokerage Division
Here at Quincy Recycle, we place a high importance in fostering long-lasting relationships with our partners. We focus on providing reliable, consistent services for our customers because it's an integral part of building success for their business. Read on to learn how we've applied this approach within our brokerage division.
How can Quincy Recycle's brokerage division help?
We believe in building relationships and being a one-stop-shop for your waste and recycling needs, and we can do that through our brokerage business. We arrange to remove recycling commodities from your facility and get it directly to the businesses who need it – helping you meet your waste reduction and sustainability goals in the process. We stand out from other companies through:
Financial Strength: We have the ability to pay clients fast and make the process much quicker than the industry standard.
Reliable Partnerships: We have an unmatched network of recycling commodity processors that we've established during our 45 years in the industry. We know exactly where to sell your goods to get the best price and service. Our partners are located across the United States, so we can service your locations nationally.
Excellent Communication: Our team is committed to open and honest communication. We are professional, transparent, and collaborative. We make sure you understand the state of the market, pricing, and the day-to-day logistics of getting the scrap removed from your facility.
We serve as the connection for businesses who are in need of waste management services, and the reliable paper mills and plastic processors who can handle that waste. Not only will we remove the commodities from your facility, but often are able to create additional value for your business through the partnerships we establish. Pretty nice, isn't it?
How does the brokerage division work?
A brokerage relationship with Quincy Recycle starts the same as all of our relationships. We first take the time to see, listen, and understand the unique scrap and waste problems of your business. Once we understand your business on a deeper level, we can recommend the best waste management solution.
If a brokerage deal is the best option for your business, our team will start by setting a strategy, finding you the best pricing, and laying the foundation for the relationship. After this is settled, we will work with our Sales Coordinators on the details and execution. You can rely on our team to coordinate shipping and logistics, establishing a recurring frequency and cadence for scrap material pickups.
"People should know that we operate in a diverse industry, with an ever-fluctuating marketplace when it comes to freight. This can present many challenges in our search for the most effective rates while still providing the best service possible." – Shelly Rueda, Sales Coordinator, Quincy Recycle
We never take physical possession of the recycling commodities. It's our job to make sure your excess scrap is picked up timely and handed off to someone who can make the most of these materials – and we take our job seriously. Through our Collections & Logistics service, we can arrange for flexible pickup times that are convenient for your business. Our team works with the most reliable and cost-efficient transportation companies to ensure we are generating the most value for your business.
How our diligent teammates led to the success of our business
Over the years, our brokerage division has expanded as a result of the most trustworthy connections to companies who can help us solve our customers' problems. But our business grew to be successful because of our committed team. Associates like Brian Sixsmith (Sales) and Shelly Rueda (Sales Coordinator) from our Chicago plant continue to create a valuable impact for our brokerage business through communicating to customers in a consistent manner, their expertise in trading, and building a strong customer network. This results in expanding who we work with and sell to.
"Shelly and I work closely as a team and are in constant communication to make sure loads are picked up and service needs are being met. We take the time to learn our vendor's business and are proactive when we see irregularities in their service requests." – Brian Sixsmith, Sales, Quincy Recycle
Their teamwork is essential to our business, and without their extraordinary customer service and leadership, our brokerage business wouldn't be where we are today! We're able to make better relationships with customers, and proven that we're more than just a broker – we're your strategic partner for all of your recycling and waste handling needs.
Long-Lasting Partnerships
At Quincy Recycle, we make it a priority to help each and every client achieve their sustainability and waste reduction goals. It's more than just sales and service. When you partner with Quincy Recycle, you'll have someone you can rely on to navigate changes down the road. Contact our team today to learn more about our brokerage business.
About Quincy Recycle
We solve waste stream problems for manufacturers and other industrial suppliers. With over 45 years in the business, we handle paper, plastic, and metal recycling, and help clients build waste reduction processes within their business.
Don't forget to subscribe to our blog for the latest in industry news, recycling trends, and more! Also, check out our newest facility we are opening in Green Bay, WI, and visit our Careers page for information on how to join our team.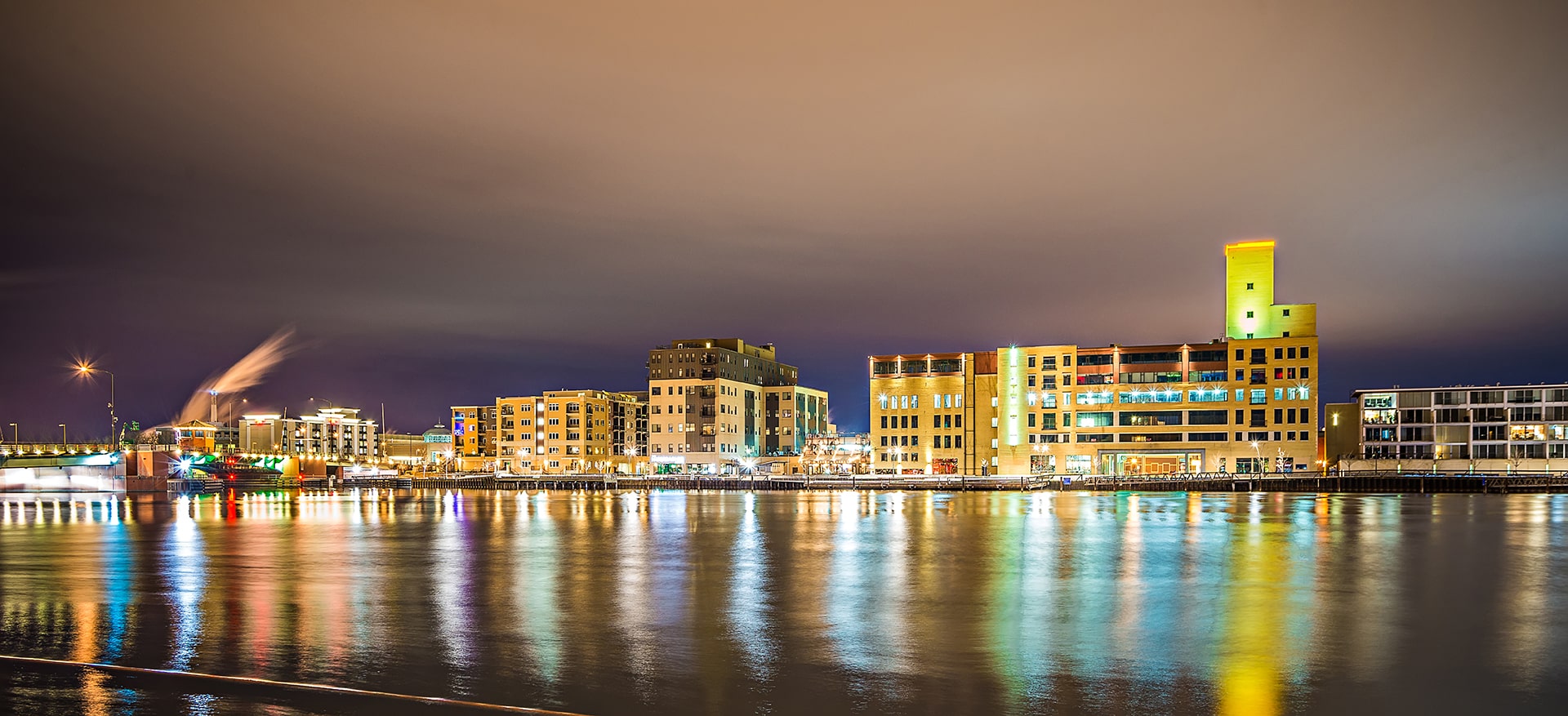 New Quincy Recycling Facility Coming to Green Bay, WI
Here at Quincy Recycle, we pride ourselves on providing recycling and waste management solutions across the United States. We own and operate plants strategically located in the Midwest to help us efficiently process and move materials. These plant locations are critical to us being able to continue to provide the top-notch service our customers have come to expect from Quincy Recycle. That's why we are excited to officially announce that we are launching our eighth facility in Green Bay, WI.
The Journey to Green Bay
The addition of the new Green Bay facility became an obvious next step for the business, and a natural expansion for our team. Success of operations in West Bend, approximately 100 miles South, was a crucial building block. As our dedicated Sales team continued to find new recycling partners in this area and as the amount of business opportunities in northern Wisconsin continued to increase, it became clear that Green Bay will be an important location for the Quincy Recycle business long-term.
General Manager, Marshall Harting, commented,
"The new Green Bay plant further aligns Quincy Recycle to meet the long-term supply needs of the recycling industry as it continues to grow and evolve. There is a real sense of pride from the entire Quincy Recycle team to be strategically expanding our footprint in the Midwest; growing our capabilities within the industry and offering increased service and new innovative recycling solutions to our partners throughout Wisconsin."
Setting up Equipment & Operations
We took possession of the 64K square foot facility on September 1 and will be investing heavily in facility and equipment setup through the rest of the year. We will also be hiring key team members to help us operate the facility. Similar to existing Quincy Recycle facilities, the Green Bay facility will operate primarily within the fiber and plastic commodity markets.
Quincy Recycling Careers
Quincy Recycle estimates needing to hire more than 20 new employees in Green Bay within the next twelve months to operate the facility, with an anticipated production start date of January 1, 2021. Check out our About Us page to learn more about who we are and the type of team and work environment you can expect. Interested in joining the team? Submit your application through the link on our Careers page.
About Quincy Recycle
Founded in 1974, Quincy Recycle solves waste stream problems for manufacturers and commercial businesses with its large nationwide network and creative solutions-based culture. With a goal of efficiently diverting waste from landfills and minimizing client costs, Quincy's primary business is providing paper, plastic, and food waste recycling services. The Midwestern based company is also a major supplier and buyer of gaylord boxes and commercial recycling equipment.
Waste Audit – Improve Your Company's Bottom Line
Do you know how your company's waste and recyclable materials are being handled? Whether you are a new or an established business, a waste audit from Quincy Recycle can help you gain valuable insight into your company's waste stream. (more…)