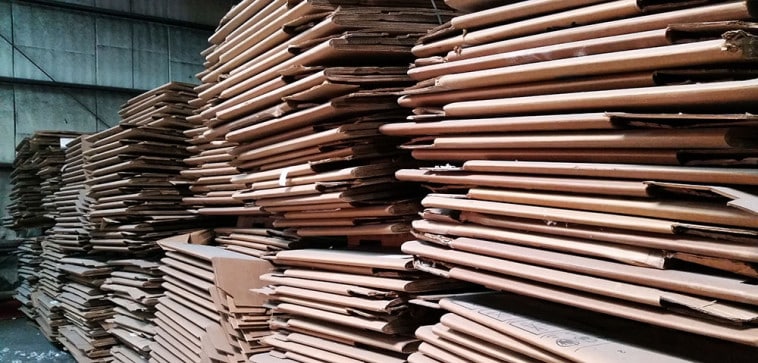 Quincy Recycle buys and sells Gaylord boxes throughout the United States.
Our six recycling facilities and our network of partners and vendors generate huge quantities of Gaylords, which means we have a wide variety of Gaylords on hand.
When you contact us, our Gaylord specialists will listen to you, and find the right mix to meet your needs.
Why use Quincy Recycle when buying Gaylords?
same-day responses
large in-stock inventory
logistics expertise
market knowledge
No matter the type of Gaylord box you're looking for, Quincy Recycle has it or can find it:
rectangle or octagon shaped Gaylords
double wall, triple wall, quad wall
jumbo heavy duty corrugated boxes
full flap, flanged, no flange
slip sheets
You can pick up at our locations, or we can ship Gaylords and other corrugated cardboard boxes anywhere in the United States. Call us at 800-311-6097 and together we'll solve your Gaylord problem!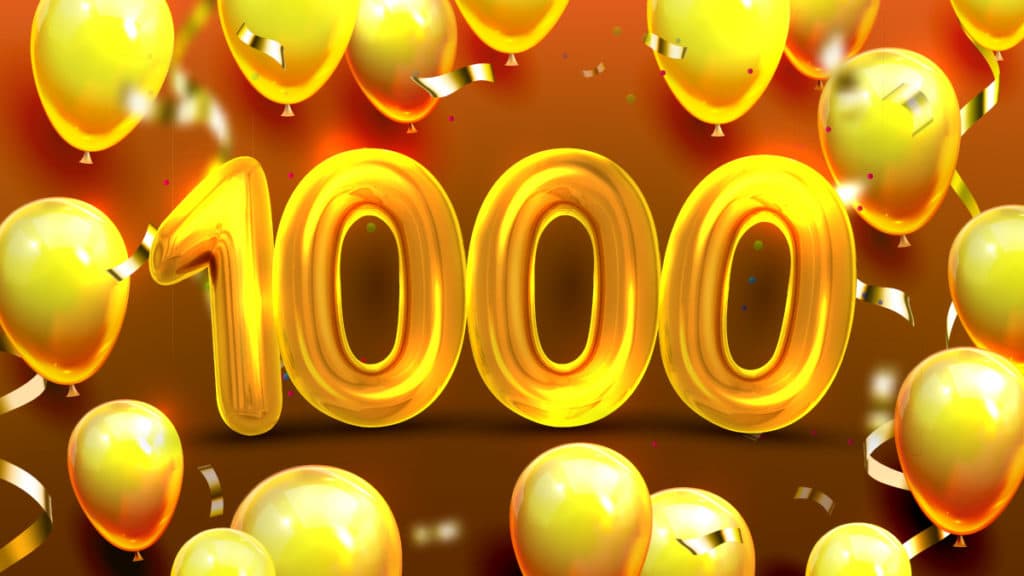 Quincy Recycle's Legacy of Safety in St. Louis is Certainly No Accident
"Pardon the pun, but we just added another notch in our safety belt. What's the "notch," you ask? Our St. Louis plant just reached 1000 days without a recordable incident!
If you know anything about us, you know that safety is one of our top priorities.
It's why "Alive and Well" is one of our Core Values. So when we asked our team to help us develop a system of values, it was obvious that safety is always top of mind.
It's not only demonstrated by our leadership team, but in each and every one of our employees. A great example is our St. Louis plant. They are not only celebrating an absence of safety incidents but also their dedication to safety and living out our Core Values.
When asked about the success of the plant, Operations Manager Randy Bluhm made sure to emphasize the importance of the team effort stating, "Safety is ingrained in our culture both as a company and us as a branch of Quincy Recycle. I also contribute it to a lot of smart people working here, from maintenance, management, to the team on the floor- we just have a lot of smart, very talented people."
When combined with a system that values safety above all else, it's this intelligence and talent that establishes a work environment that truly yields the best results, as they are never the result of exploitation, cut corners, or injury.
From monthly safety refreshers to meetings about new procedures, this 1000 days is a testament to a work culture rooted in experienced practice as well as a testament to focused adaptability. Our St. Louis team combines best practices and experience to create safe, innovative standard operating procedures. Their adherence to company policy and their nimble implementation of any new policy, allows them to send their employees home in the same way that they arrived. Safe.
A safety component that can easily be overlooked is the proper maintenance and care of the machinery we use daily at our facilities. We are thankful for our maintenance staff, who actively maintain equipment from forklifts to balers. Following proper maintenance and repair procedures contributes to the safety of our team.
Of course, Randy chuckled to himself, adding, "Another big player is that once we hit a certain amount of time without an accident, no one wanted to be the one to mess it up." But, hey, we get it. Maintaining status-quo is a big motivator; cheers to your 1,000 days, St. Louis, and here's to the next 1,000!
Should Your Business Invest in Recycling Equipment in 2023?
More and more companies throughout the world are investing in industrial recycling and waste management solutions, and for good reason. Industrial recycling opens the door for new revenue streams, responsible waste management, and a positive reputation for sustainable solutions within communities.
Businesses that generate a significant amount of waste can benefit from on-site recycling equipment. As 2023 inches closer, it's time to consider how you'll be distributing your equipment spend and capital expenditures throughout the new year. It's important to work with a partner that understands your budget, waste output, and sustainability goals to choose equipment that is right for you.
The Quincy Recycle team has the experience and knowledge to find solutions that fit your business' specific needs. Let's take a look at the benefits of choosing Quincy Recycle as your industrial recycling equipment partner.
FLEXIBLE PAYMENT OPTIONS
It's hard to project every expense that will occur in a new year. Luckily, Quincy Recycle offers flexible payment options on recycling equipment so you know exactly how much you'll be spending. Our large selection of inventory, manufacturer partnerships, and payment plans allow us to accommodate your 2023 equipment budget. Flexible payment options on recycling equipment from Quincy Recycle include:
Rentals
Recycling equipment can be a significant up-front investment. Renting provides a budget-friendly solution for waste management without the commitments that go along with owning your own machinery. It also ensures you know exactly how much you'll be spending each month on payments so you can budget accordingly.
Hassle-free installation and routine maintenance are covered by Quincy Recycle when you choose to rent through us. We will install your new equipment and then perform preventative maintenance throughout the life-cycle of your rental agreement. We take pride in the equipment we offer to our customers, so we work hard to maximize the performance and output of every piece of recycling machinery.
Interested in renting? Let us help you identify a plan that works best for your needs at a price point you can afford. Give us a call and take control of your 2023 equipment expenditures by knowing exactly how much rentals will cost next year.
Capital Leasing (Lease to Own)
If your business needs to manage waste today but new equipment wasn't part of your budget, or financing the purchase over time more closely matches your needs, consider a Capital Lease for your recycling equipment.
Capital leasing works similarly to renting. Payments are fixed and you don't have a large up-front cost. The primary difference is that you own the equipment at the end of the term.
Lease to own payment plans are great options for businesses that want to invest in long-term waste management solutions, but are currently uncertain about the process or lacking the budget for an outright purchase at this time.
Interested in lease to own? Give us a call to discuss what options might be available to you.
Outright Purchase
Companies that prefer not to work with monthly payments can invest in the outright purchase of recycling equipment. Purchasing outright gives you total control over how your equipment is used, how often it's serviced, and the opportunity for resale.
Quincy Recycle has new and used equipment options at competitive prices to fit a variety of recycling budgets. Every piece of used equipment we offer has been professionally cleaned and inspected. No matter which option you choose, you can depend on durability and reliability from all of our inventory.
Interested in purchasing recycling equipment outright? We have a large inventory of equipment at different price points and the expertise to help you determine the right recycling equipment that fits your budget and goals.
Deciding whether to rent, capital lease, or purchase equipment outright may seem overwhelming. Quincy Recycle helps companies find the best equipment and payment options to protect their bottom line. Customer success is our success. Together, we can find the option that works specifically for your business while working toward a more sustainable future.
Let's start the conversation about your 2023 equipment budget and waste management goals. Fill out our free quote form or contact Tom Saylor, General Manager of the Equipment Division, at (260) 494-5676 to learn more.
CUSTOM RECYCLE EQUIPMENT PLANS
Waste output and production needs differ from business to business. Recycling equipment that works for one company may not be the best option for another. At Quincy Recycle, we work with industrial companies and warehouses to create custom recycling equipment plans that maximize the benefits of waste management. We'll help you choose the right equipment and identify streams for potential revenue.
For example, a company with a large amount of cardboard waste may benefit from a cardboard baler or compactor. Cardboard balers and compactors both reduce the size of cardboard waste placed into the machine, increasing the amount of space available in your warehouse or workspace. The material can then be transported in larger quantities to save money on freight or reduced dumpster tip fees.
No matter which waste materials your company produces, we will create a custom solution to help you reach your recycling goals. This includes materials that require secure product destruction. For a list of materials we can recycle, please check out our industrial recycling services.
BOTTOM LINE PROTECTION
Flexible payment options and custom recycling plans work together to protect your bottom line. Nearly 50 years of experience in the industry have given us the expertise to combine the two and identify profitable solutions for our customers. We ensure your investment makes financial sense and produces an acceptable return on investment.
Our detailed reports provide data that identifies potential areas for profitability. From reduced landfill costs to increased energy savings, we help our partners save money while helping to save our planet. Let's work together to protect your bottom line and create opportunities for your company to grow.
FULL-SERVICE RECYCLING
Quincy Recycle is a full-service recycling company. Every customer, large or small, is treated with the same respect and acute attention to detail by our professional teams. We want to understand your budget and goals before we recommend any equipment choices. From there, we handle all logistics and installation activity for you so you can continue to focus on daily operations.
Ongoing support and maintenance are crucial to your equipment's success. Our team provides service and preventive maintenance to keep your equipment running properly after it has been installed. Preventative maintenance helps reduce downtime and cost of repairs. Many signs of problems are identified before they occur, and then transparently communicated to our customers. When an unexpected breakdown does occur, our team works quickly to resolve the issue.
Dedicated support from our teams and drivers continues long after equipment sales. Along with maintenance and repairs, we offer material waste and mixed commodity trailer pickups. We offer both detailed waste management plans and the equipment to implement them, as well as regular waste pickup services.
National network partnerships allow us to offer fair market value and effectively transport and process post-production waste. Trust Quincy Recycle to be your single-source recycling provider.
CONCLUSION
Industrial recycling equipment is an investment. By working with a partner that is knowledgeable about equipment types and the demands of your production, we can help you yield a return on that investment. Quincy Recycle is a recycling partner centrally located in Quincy, IL with locations throughout the Midwest. We have helped customers coast-to-coast handle waste stream problems while maximizing financial and sustainability goals.
For a free quote on industrial recycling equipment, fill out the form on our recycling equipment page or contact Tom Saylor, General Manager of the Equipment Division, directly at (260) 494-5676. We look forward to working with you.
Employee Spotlight: Michael Malloy
If we had to narrow down what makes Michael Malloy a great leader to one thing, it's that he is always putting others first. For example, he politely declined when we approached him about being featured in this month's employee spotlight. Michael then listed six other colleagues that he felt were more deserving. His commitment to putting others first is genuine. Not only to his coworkers but those he leads.
When did you start with Quincy Recycle?
August 1, 2011
What was your job title when you started?
Business Development
What is your current title?
General Manager
If you had to pick one, which Core Value is your favorite and why?
Alive and Well. It represents our safety and the culture we provide for our teammates. Putting safety in front of production is something we strive for not just physically but mentally as well. My primary goal is for people to go home to their families in tack but also happy and proud to work at Quincy Recycle.
What was the most challenging thing to learn in your roles?
The recycling industry is based on commodities and markets. Therefore, you are going to have highs and lows and the secret to being successful is to stay even keel. This can be difficult for many people including me but we have great leadership and wisdom that has seen our markets go up and down and they really do a great job at supporting us and keeping us focused on what matters.
What was the most surprising or fun thing to learn?
We travel and get to take an inside look at how things are made. We tour manufacturers, CPG industry, paper mills, mechanical plastic recycling, and advanced chemical recycling facilities and we get to see how things are created. I love learning about other businesses and how Quincy Recycle can create a customized recycling program for so many different types of businesses.
What's your favorite part about working at Quincy Recycle?
If you come to work for Quincy Recycle you are much more than a number. Quincy Recycle embraces the fact that you are a husband, wife, father, mom, son, coach and all the other hats that many people wear. We value knowing that side of your life and we know those items are motivators and important to you which makes it very important to us. We have the best team! I started at Quincy because one of my childhood best friends works here. 11 years later a few of my best friends work here and at every location, we have stories and referrals just like mine.
What would you like prospective employees to know about Quincy Recycle?
That we encourage new ideas, new opportunities, and to make mistakes. We make a lot of mistakes but we learn from them and embrace the next challenge. We ask our team members to commit, be tenacious & compete to win.
What are some of your hobbies outside of work?
My family. Providing my two sons and wife with new experiences is really important to me. I want my children to know there are so many great things in the world to go and do.
What's the best piece of advice you've ever read or received?
One of my favorite books is called "The GO – Giver" by Bob Burg and John David Mann. "Your influence is determined by how abundantly you place other people's interests first" Also Never Ever Stop Dreaming Big Crazy Dreams
If you had to pick a song to portray the culture of Quincy Recycle, what would it be and why?
"I believe that We will win" by Pitbull