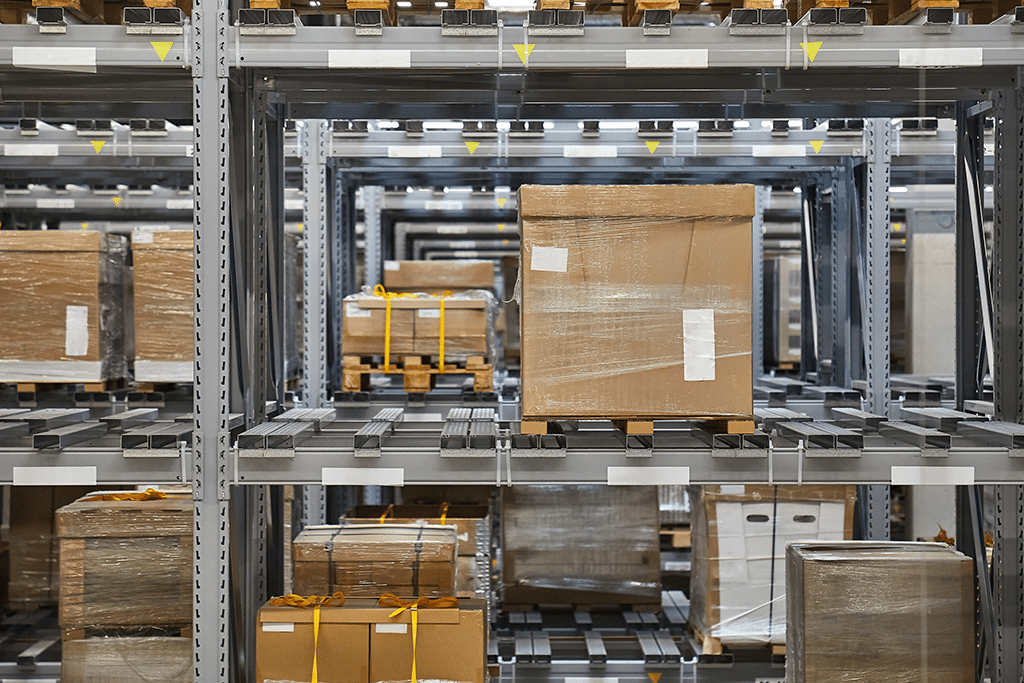 Bulk Goods Shipping and Storage: Why Gaylord Totes and Boxes are Your Best Solution
Don't you hate it when you have to ship or store bulk goods, and you end up using hundreds of cardboard boxes that leave your workspace looking like a recycling bin? Running a business involves a lot of logistics, and finding reliable shipping and storage for large quantities of goods can be a logistical nightmare.
Sometimes, traditional storage containers and cardboard boxes simply can't hold up to the bulk quantities of goods you need to store or transport. This is where Gaylord totes and boxes come in. These large, durable containers are specifically designed for bulk goods storage and shipping, making them an excellent solution for any business that deals with high volumes of materials.
In this blog post, we've compiled a list of reasons why Gaylord totes and boxes can be your best solution for bulk goods shipping and storage.
1. Cost-Effective
The costs of transportation and storage can add up quickly, so it makes sense to find an affordable solution.
Gaylord totes are normally pallet-sized, meaning you can fit more items into one container and reduce the number of containers needed. One 3+ ply corrugated cardboard Gaylord tote alone can hold up to 2000 pounds of materials. This not only saves money on packaging materials but also transportation costs as more goods can be transported in a smaller space.
Gaylord boxes are also recyclable and reusable. Once you've emptied one box, simply fill it again. If it becomes too damaged to reuse, you can recycle it with Quincy Recycle. We pay top market value for scrap cardboard. We also sell used Gaylord boxes at a discounted rate, which can be a more cost-effective alternative to buying new ones.
2. Space Saving
Gaylord totes are stackable and easy to store, taking up less space compared to other storage solutions.
For instance, Gaylord totes are easier to store compared to wire baskets, plastic totes, and traditional cardboard boxes. Products can be consolidated into one container, and you won't have to worry about materials being crushed in the stacking process. They're also available in different sizes to provide your business with the most efficient space-saving solutions.
3. Transportation Protection
Transporting and shipping large items or loosely packed cargo can be risky. Gaylord totes can be customized to suit most transportation and shipping needs. Even irregular-sized items that may not fit within traditional packaging can benefit from the protection of Gaylord boxes. Plus, they're relatively easy to load and unload.
At Quincy Recycle, we offer a selection of Gaylord totes to meet your shipping and storage requirements. These options include:
Plant Gaylords – Full bottom, triple wall Gaylord boxes. Capable of being double stacked easily.
Slip Sheet Bottom Gaylords – Triple wall Gaylords with partial bottom flaps. Slip sheets are usually included unless otherwise specified. Drop-in sheets make the box a full bottom box.
Double Wall Gaylords – Double wall, full bottom Gaylords. Usually includes belly bands for added strength and support. Can be double stacked depending on the material you are putting them in.
HPT-41's – Full flap top and bottom, triple wall Gaylord boxes. Very sturdy and can be stacked easily. Great for protecting products from contamination and for stacking by closing the top flaps.
If you're unsure of the specifications you'll need, please feel free to reach out to us. Our team is happy to assist you in choosing Gaylords that'll fit your budget, material requirements, and available space.
4. Durability
Gaylord boxes are built to last. Most are made from heavy-duty corrugated cardboard and constructed to withstand rough handling, heavy loads, and even transport conditions that may damage other types of containers. This resilience guarantees a longer shelf life for most Gaylord totes, giving you more value for your money.
Packing durability also means better production for your products and materials. Since Gaylords can hold high volumes of goods without breaking, your products will be less likely to get damaged during storage and transport. Knowing your products are securely packaged protects not only your peace of mind but also your bottom line.
5. Versatility
Gaylord boxes are versatile. Many different industries use them for a variety of applications, including:
Agriculture
Manufacturing
Warehousing
Transportation
Retail
Grocery & Food Processing
Scrap Material Companies
& many more!
Some industries refer to their bulk containers as bulk cargo containers, produce bins, pallet boxes, skid boxes, or pallet containers, but they all usually refer to the same thing – Gaylord boxes. Thanks to their durability, these boxes are an ideal choice for many shipping and storage solutions across multiple industries.
Conclusion
If your company isn't currently using Gaylord totes, switching to these heavy-duty corrugated cardboard containers can be a game changer. Gaylord boxes help businesses streamline their logistics by reducing the number of boxes used and the need for additional packing material. One box can safely and securely package, store, and transport large quantities of goods with ease. Quincy Recycle offers Gaylord totes for sale as an economical alternative to purchasing new boxes.
Already using Gaylord totes? We can still help! Quincy Recycle buys and recycles used Gaylord boxes. As long as the boxes are in good used condition, we'll offer top dollar for them and even schedule pickup or drop-off times so you don't have to worry about empty boxes taking up valuable space.
Totes that are in poor or unusable condition can be recycled through Quincy Recycle (typically as part of a mixed-commodity trailer). We pay fair market value for scrap cardboard and can help reduce your waste streams that end up in landfills.
Interested in buying, selling, or recycling Gaylord totes? Reach out to us or give us a call at 800.311.6097 to start the process!